Non-profits to Hold Second Public Meeting on Funding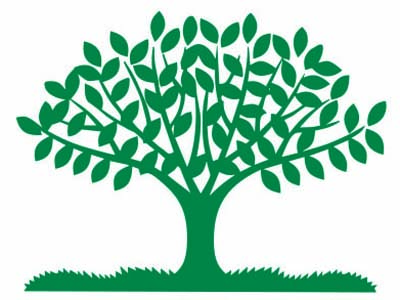 Posted by Patuxent River Naval Air Museum, Historic Sotterley Inc., Greenwell Foundation, Southern Maryland Higher Education Center, Three Oaks Center and Walden Behavioral Health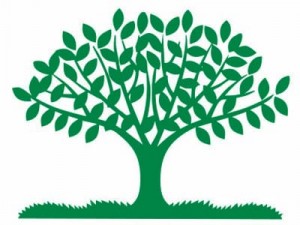 On Monday, March 11, the Vital Community Connecters (VCC) coalition will host their second public awareness forum from 5:30 p.m.  to 7 p.m. in the Center Hall Building 2 of the Southern Maryland Higher Education Center, which is located at 44219 Airport Road, in California, Maryland.
All are welcomed and encouraged to attend.
Monday evening's forum will present an overview of the economic importance of the VCC, followed by testimony from VCC program recipients, volunteers, and others from the community about the importance of  the services and programs offered by VCC organizations to the people of St. Mary's County, and the impact that they have on the community's quality of life.  The meeting will end with a discussion, questions, and comment from the participants. The forum will also include exhibits hosted by various organizations.
The VCC represents a coalition of over 18 nonprofit community organizations in St. Mary's County. The coalition was formed to raise public awareness about the importance to the St. Mary's community of continued public funding for nonprofit agencies and organizations in St. Mary's County.  The continued support of St. Mary's County Government to its varied Vital Community Connectors helps to build a sound and well rounded infrastructure of necessary programs and services at the lowest possible cost.
According to VCC spokesperson Joe Anderson, the advantages to the St. Mary's  community are many.
He said, " Outsourcing to nonprofit organizations for vital services reduces the need to build long-term Governmental infrastructures to fulfill growing service needs. This practice works in concert with the notion of keeping Government small and manageable; outsourcing to nonprofit organizations draws upon available, but rare professional skills and expertise and reinforces the notion of community involvement through meaningful volunteer opportunities, and that outsourcing to nonprofit organizations on an annual basis permits meaningful economic, performance and need based evaluation as pre-requisites for further funding."
Anderson added that the Vital Community Connectors, through their diversified approach involve some 25,000 volunteers serving over 64,000 county residents. The types of services and programs vary from concert-attendees, to wounded-warriors, to substance abusers, to providers of higher education, and emphasized that all of these services are vital for the continued well-being of our thriving community.
Stressing the importance of continued county financial support he said that many vital nonprofit organizations rely on grants that require local Government support as a pre-requisite for award.  Research shows that the Vital Community Connectors directly leverage $8.7M through such conditional grants.
In addition, "Quality of Life" in a military community like ours is traditionally a key Base Realignment and Closure (BRAC) consideration. The quality of life issues supported by the Vital Community Connectors is exceedingly important with a BRAC study clearly on the horizon in the near future.
Finally, he said that for every dollar invested by St. Mary's County Government in VCC organizations, they provide a return in excess of $23 directly related to the value of services and programs offered to our community.
Anderson also related that recent reports by Maryland Nonprofits and the Johns Hopkins Center for Civil Society Studies underscore the important role that nonprofits play in Maryland's economy, and that they are a key component of Maryland's economic engine. More than one in ten of all workers in Maryland are employed by a nonprofit, second only to retail trade.
The report, Nonprofits by the Numbers 2013 includes new data on nonprofit growth and employment.  With 263,000 employees, nonprofit organizations paid $13.5 billion in wages in 2011, and added 23,000 jobs to Maryland's economy since 2006.
"Maryland profits from nonprofits," said Greg Cantori, President and CEO of Maryland Nonprofits.  "Nonprofits are a critical asset to Maryland's economy."
In addition to growing employment, nonprofits also engage more than 1.3 million volunteers, and Maryland ranks fourth in the nation in average number of volunteer hours per resident.  Nonprofits make a difference in communities through their programs, and their contributions lift all boats.
"Nonprofits play an important role in creating a good climate for business," said Gino Gemignani, Senior Vice President of Whiting Turner.  "Workforce training, community development, the arts – all these are important to attracting great employees and encouraging business investment."
The Maryland Nonprofit Employment Report delves deeper into employment trends and how they compare to the governmental and private sectors in Maryland.
"Nonprofits are a major economic force," write authors Lester Salamon and Stephanie Geller of Johns Hopkins University.  "Maryland nonprofits represent nearly 11 percent of the state's total workforce and 13.5 percent of the state's private workforce (one out of every 7 private workers)."
The nonprofit sector is growing, despite increased competition from for-profits. Maryland's nonprofit sector grew by 3.7 percent from 2010 to 2012, yet nonprofits lost market share to for-profits in key fields including education, performing arts, social assistance, and nursing home care.
Anderson stressed that nonprofits in St. Mary's County also contribute significantly to the economy and quality of life in our community. He said, "We are all essentially small business that employ hundreds of people who own homes, buy locally, and pay their taxes right here.  Our jobs just happens to be to improve the quality of life for all of us in St. Mary's in a professional, effective and cost efficient way.
For more information about the Vital Community Connectors public forum on March 11, please contact Joe Anderson at 301-481-6350, or joea3652@gmail.com.
[youtube=http://www.youtube.com/watch?v=f5q1KCFPg_4]