Nonprofit Panel Includes Walden's O'Brien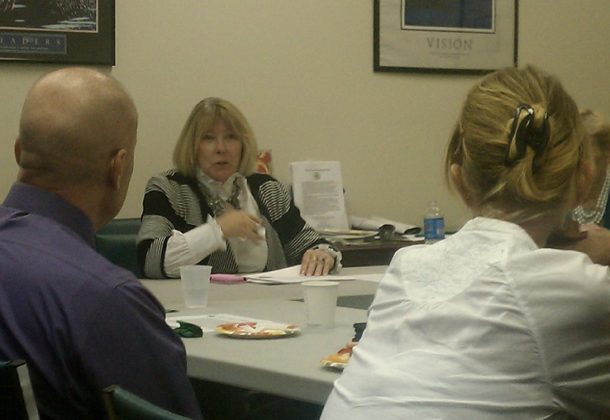 Dr. Kathleen O'Brien, Chief Executive of Walden Behavioral Health, joins a panel titled, Jump-Start Your Leadership, on April 28, 2017, at the College of Southern Maryland Nonprofit Institute's 2017 conference.
Dr. O'Brien joined Walden/Sierra in 1973, serving as the clinical director from 1978 to 1990, when she was named executive director. Her commitment and dedication have been a driving force in the development and expansion of a multi-service behavioral health organization that is respected throughout the state and has received national recognition.
She is a gubernatorial appointee on the State Drug and Alcohol Council, the Health and Human Services Referral Board and the State Victim Services Board. She serves on the Maryland Executive Council of AARP and was a member of Leadership Maryland Class of 2008. In summer 2013, she participated in the Harvard Business School Nonprofit Leadership Institute where she had the opportunity to work with nonprofit leaders from around the world.
Dr. O'Brien will be joined on the Nonprofit Institute's panel by Ellen Flowers-Fields, Bernie Fowler Jr., Kathy Franzen, and Bill Buffington.
Conference organizers build the conference to address the important of jumpstarting or refreshing leadership to any organization. This is particularly important to nonprofits which can frequently face short-staffing and limited training funds, conference organizers say. Board membership changes and employee turnover are additional struggles for nonprofits, which impacts productivity and the overall mission. The conference will focus on how to best manage the searching, hiring, and training time required for new board members and for staff.
The panel discussion will explore what works, and why it works. In addition to the panel discussion, the offers break-out sessions with experienced leaders at all organizational levels.
The conference will be held at the CSM La Plata Campus in the Center for Business and Industry (BI Building) at 8730 Mitchell Road in La Plata.
Register for the conference here.
About Walden Behavioral Health
With several locations in Southern Maryland, Walden offers a comprehensive array of behavioral health treatment, and recovery services to individuals and families throughout the community. These services include crisis intervention, psychiatric and mental health therapy, trauma services related to relationship abuse or sexual assault, drug and alcohol services and community and recovery support services such as the free and open to the public Beacon of Hope, and The Cove/DFZ Recovery and Wellness Centers.
Walden's mission is to contribute to the health and well being of the Southern Maryland community by providing a comprehensive array of crisis, behavioral health, trauma, and recovery services dedicated to bringing "Help for today. Hope for tomorrow."
For more information about how Walden can help, visit the website listed above, call the 24-hour crisis hotline at 301-863-6661 anonymously, or call the appointment line at 301-997-1300 or 888-912-7366. Walden also can be found on Facebook and Twitter.
Hotline: 301-863-6661
Appointments: 888-912-7366
For more information about Walden Behavioral Health, visit its Leader Member Page.