Navy to Scrap Old for New Hornets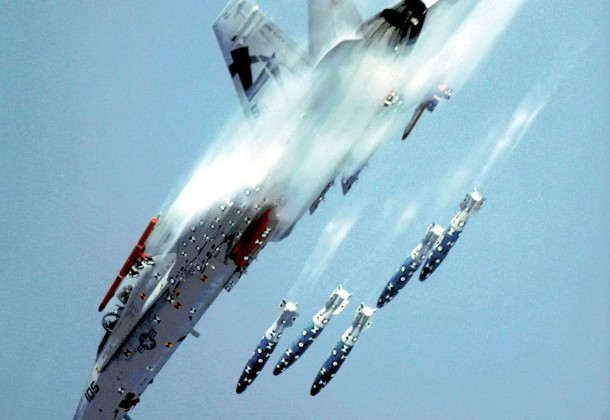 Morning Coffee is a robust blend of links to news around the internet concerning the Naval Air Station Patuxent River

economic community. The opinions expressed here do not reflect opinions of the Leader's owners or staff.
The Navy will scrap almost 140 older Hornets and accelerate the transition to newer Super Hornets, expecting to recoup more than $850 million across five years of maintenance savings. Defense News reports the plan includes 136 F/A-18 "A" through "D" models, 66 to be gone by the end of 2020. 
Failed leadership at multiple levels and systematic health care problems at the DC Veterans Affairs Medical Center put patients at risk for years, The Hill reports on a scathing inspector general report released Wednesday.
Military Times reports that naturalization centers have closed at three basic combat training sites, in response to the new DoD policy extending required service time to attain citizenship eligibility. Training time at the three bases is less than the new 180 days requirement, so it "made no sense" to keep the offices open, said R. Carter Langston, a spokesman for US Customs and Immigration Services.
DARPA splits its six-year, $225.7 million technical support contract among five companies, reports Washington Technology. The winners are Booz Allen Hamilton, CENTRA Technology, ECS Federal, ManTech SRS Technologies, and Schafer Government Services.
SpaceX launches its 50th signature Falcon 9 rocket, reports Space Daily, carrying a Spanish telecommunications and broadband satellite into orbit from Cape Canaveral to expand broadband and telecommunications service to Europe and Northwest Africa.
The massive airplane Stratolaunch emerged from its hangar managing to reach 46 mph on the runway, reports The Washington Post. Its wingspan, longer than a football field, is designed to carry as many as three rockets into orbit.
This week Washington became the first state to pass its own net neutrality laws as the federal repeal of net neutrality takes effect, reports CNet. About half the states are looking at various net neutrality protections.
The Federal Communications Commission announced plans to send $954 million to Puerto Rico and the US Virgin Islands to restore and expand communication networks, according to an FCC release.
In the final weeks of his reelection campaign, Russian President Vladimir Putin claims Russia thwarted nearly 500 spies in 2017, reports Radio Free Europe, and calls for stepped-up cybersecurity efforts and stronger protections on secret communications.
Two Navy officers admit  in separate military courtrooms that they accepted gifts, including the services of prostitutes, and became the latest in a slew of naval officials whose careers have been derailed in the service's long-running "Fat Leonard" corruption scandal, reports Pilot Online.
FCW reports postal workers are still considered ineligible to serve dual duty as census takers, maybe.
Contracts:
McMurdo Group, Lanham, Maryland, was awarded a $33,986,800 indefinite-delivery/indefinite-quantity contract for The Personnel Recovery Support System Personnel Recovery Device. Five bids were solicited with five bids received. Work locations and funding will be determined with each order, with an estimated completion date of March 6, 2022. US Army Contracting Command, Aberdeen Proving Ground, Maryland, is the contracting activity (W91CRB-18-D-0004).