Morning Coffee: US Seeks Cyber Transparency With China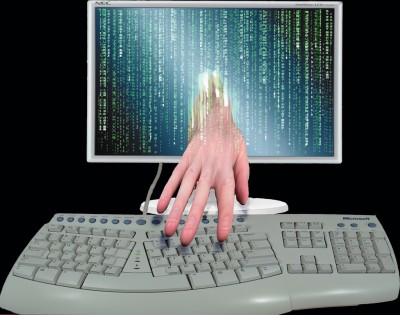 Morning Coffee is a robust blend of links to news around the internet concerning the Naval Air Station Patuxent River economic community. The opinions expressed here do not necessarily reflect those of the Leader's owners or staff.

The Obama administration held an unusually open security briefing with China including discussion of DoD's emerging cyber defense and attack policies regarding other nations including China itself, reports the New York Times. The briefing attempts to preempt Chinese concerns about US plans to triple cyber personnel and place cyber security teams at world-wide military commands. DefSec Chuck Hagel, in China on Monday, seeks to continue the discussion with the goal to avert a crippling series of cyber attacks and counterattacks between the US and China.
After reassuring Congress that F-35 Joint Strike Fighter manufacturing costs are under control the Pentagon is now focusing on the estimated trillion-dollar bill for maintaining and operating the F-35 fleet over the next 50 years, according to National Defense. F-35 program managers want Lockheed Martin to help reduce  projected expenses such as spare parts, logistics support, and repairs. Lockheed VP Steve O'Bryan says there are "lots of opportunities to lower cost" but, ". . .costs include many variables that are impossible to control."
No opposition to DoD proposals to cut specific weapon systems could mean the cuts will be enacted, reports Defense News. Lawmakers protested possible troop cuts, benefit reductions, and slashes to ship and plane fleets due to parochial interests, but they need an offset elsewhere within the federal budget to avert other reductions.
Defense One postulates that recent efforts to cut federal spending, not terrorism, global instability or weapons proliferation, is the biggest threat facing the US military. From World War I forward, troop reductions followed by national emergencies had the US  unprepared, requiring hasty and costly military build ups.
Hazing reports rise in the Navy, which the service finds encouraging because it means sailors are more comfortable coming forward, the first step to eliminating hazing from the service altogether, reports the Navy Times. Two dozen reports have been filed since the Navy implemented their counter-hazing task force in early 2013. Complaints include being forced to dance, being restrained by tape and having submarine "dolphins" pin tacked on.
Adm. Michael Rogers assumed his duties last week as director of the National Security Agency and as commander of US Cyber Command, reports C4ISR & Networks. The dual responsibilities created controversy due to Edward Snowden's security leaks regarding intelligence operations. Adm. Rogers stressed accountability and teamwork, both between government agencies and with other countries, in his comments.
The Pentagon is resisting calls by lawmakers to permit troops to carry concealed weapons on base following the recent Fort Hood shooting, according to The Hill. DoD spokesman Army Col. Steve Warren said, "The Department took a close look at this after the 2009 shooting at Fort Hood and again after the Navy [Yard] shooting, and our position is we do not support arming all personnel on post, camps, stations." Col. Warren cited safety concerns, possible conflicts with local laws and the logistics of "patting down" personnel entering and exiting military installations among other reasons for the decision.
A reminder that the Sea Air Space Exposition is continuing through April 9 at the Gaylord National Convention Center at National Harbor, Md. More than 200 defense industry businesses and 20 Navy commands are attending the exposition. The theme for the 2014 expo is "The Sea Services: Forward. Mobile. Ready." Registration is free and open to active duty, reserve and retired US military personnel among others.