Morning Coffee: Two Larger Fire Scouts Contracted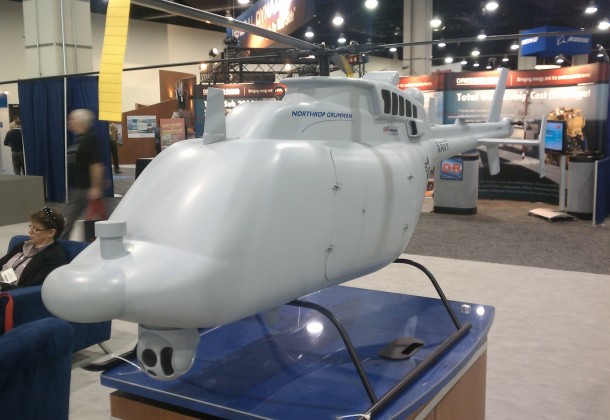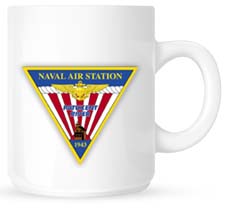 Welcome to Morning Coffee, a robust blend of links to news around the Internet concerning Naval Air Station Patuxent River, NAVAIR, the Pentagon and beyond. The Leader provides this link feature as a survey of the news and announcements affecting the local military economy. The opinions expressed here do not necessarily reflect those of the Leader's owners or staff.
NAVAIR issues a $262 million contract to Northrop Grumman for two "vertical take-off and landing tactical unmanned aerial vehicles." FlightGlobal says the contract is for the new, heavier MQ-8C version.
The V-22 is getting a trial with new "winglets" to improve its fuel efficiency, according to Aviation Week. And Rolls Royce has announced that it has won a $598 million contract to supply the U.S. military with 268 V-22 aircraft engines, Defense News reports.
Aviation Week also reports that the Navy's ISR plans are in jeopardy as funding dries up.
The Navy demonstrates its common control system (subscription required) on three types of UAV hardware, Defense Daily reports.
Spending bills to dominate the defense agenda in Congress this week, The Hill reports.
Time reports that Lockheed made $42.4 billion in fiscal 2011, twice what nearest competitor Boeing made.
The Washington Post urges Obama to sign a bill that would bar federal contractors from discriminating against hiring gay and lesbian applicants and offers some advice on how to deal with Millennial generation employees.
A new report finds that the VA exaggerated the speed with which it saw mental patients, according to The Hill. However, Navy Times reports that veteran health care is exempt from sequestration cuts. The Army wants the VA to stop spending so much time trying to screen out PTSD fakers, Wired reports.
The federal government raises the contractor executive pay cap by 10 percent, according to Washington Technology.