Visits Count for Mobile Vet Center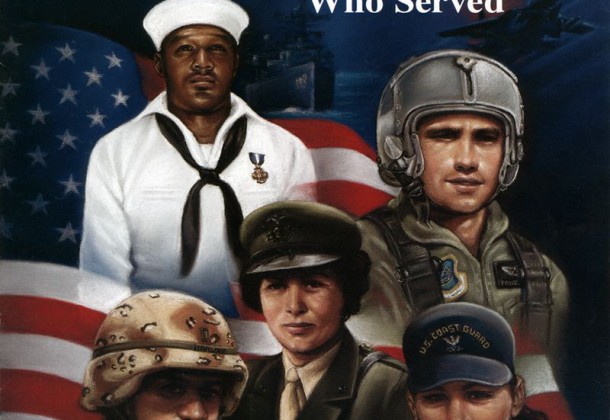 Three Oaks Center has joined other organizations recently expressing concern that the Southern Maryland region could be at risk of losing utilization of the Veterans Administration Mobile Medical Center if more veterans don't use it.
The US Department of Veterans Affairs sends a Mobile Vet Center to Southern Maryland once a month. Its services are available to all veterans. In St. Mary's County the van arrives at the Walmart parking lot in California, MD on the third Wednesday of the month.
The van stops in at the West Branch Library in Waldorf, MD in Charles County on the third Thursday of the month and in Prince Frederick, also at the Walmart parking lot, the third Friday of every month.
The Mobile Vet Center is open from 10 am to 3 pm on those days to provide answers and assistance to veterans seeking help with claims, health care enrollments, and other queries. Additionally, veterans can arrange for counseling from returning from combat deployments.
It is not a lack of need of interest in the services keeping participation numbers low in St. Mary's County, according to Sasha M. Seenath, Program Coordinator for Veteran Services with the Three Oaks Center in Lexington Park, MD. The difficulties are with transportation and thus access to the Mobile Vet Center during its appointed hours. Many veterans may not be able to get to the California, MD, Walmart location at that time.
Locally assistance from Veterans Affairs, such as the Mobile Vet Center offers, is sorely needed, she said. She believes participation rates would climb if more veterans could get there.
There are ongoing efforts to find the best locations and suggestions being sent to the VA include locations closer to the base, in Lexington Park, MD.  The Veteran Services department at Three Oaks is located in Lexington Park, as is the Patuxent River Naval Air Station, another congregating point for local veterans. In addition to placing the mobile unit closer to the maximum number of veterans, it also locates nearer populations which need public transportation.
And while that might address the majority, as with most rural counties, Ms. Seenath explained, the public bus system can add hours to a round-trip from, for example, Charlotte Hall.
"It's an experimental system now," she said, "if it is successful it could become continuous, but right now it is not utilized enough here. We need to find a way that the majority of veterans can use it. And  even if they only need to use it one time, that is important."
The mobile medical center operates out of the Baltimore Vets Center and is staff by one or two VA employees.
The services at the mobile center that are offered are:
Responds to various inquiries for assistance and referrals
Provides assistance with claims and health care enrollments
Arranges for counseling for veterans returning from combat duty.
Three Oaks' mission is to improve the quality of life for St. Mary's County's homeless citizens. Three Oaks Center provides housing and services to veterans and others in need of housing and supportive assistance. Three Oaks' successes have won recognition and support for veterans and all families facing homelessness.
Through the soon to open Veteran Resource Center, the result of efforts coordinated through Three Oaks Center, will soon be developing a full array of services for veterans and their families including computing centers, veterans meeting space, counseling, and employment specialists.
Three Oaks affirms the dignity and human rights of each and every person that it serves. The center partners with governmental agencies, private homeless service providers, and homeless advocates to seek solutions to homelessness.
For more information on Three Oaks Center, visit their Leader member page.