Mikulski Optimistic on Avoiding Shutdown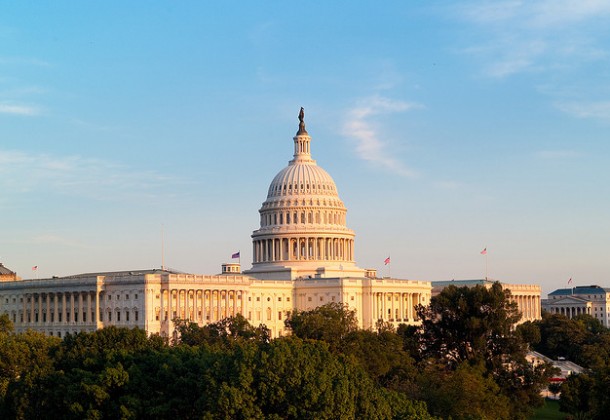 Morning Coffee is a robust blend of links to news around the internet concerning the Naval Air Station Patuxent River economic community. The opinions expressed here do not necessarily reflect those of the Leader's owners or staff.

Senator Barbara Mikulski, (D-Md), believes that both the Senate and House can pass a stopgap spending measure by this weekend and avoid an October 1 government shutdown, reports DefenseNews. Yesterday afternoon the House began six hours of planned floor debate on a $1 trillion continuing resolution that would fund the DoD and other government agencies through December 11. Both chambers are hoping to start a seven-week break on Friday to focus on the November 4 midterm elections.
VADM William Hilarides read 12 names, each followed by a bell toll, at a ceremony marking the one-year anniversary of the Navy Yard shootings that took the lives of those named, reports Military Times. The ceremony was attended by more than 2,500 people and included a mixture of Navy civilians, officers and enlisted.
Army Gen. Martin Dempsey, chairman of the Joint Chiefs of Staff, raised the possibility Tuesday that U.S. troops could become involved in ground attacks against the Islamic State, despite repeated pledges to the contrary from President Obama, the Washington Post reports.
A new US military cyber defense corps is being organized to protect the nation and possibly for offensive purposes, according to Newsmax. NSA Director Michael Rogers said the 6,200-member unit should be fully operational by 2016 and would be able to assist in protecting against cyberattacks on "critical infrastructure," which includes computer-controlled power grids, financial networks, transportation and other key sectors.
If Congress does not repeal another round of sequestration in 2016, a top DoD official warned that service members' benefits could be cut, reports Stars & Stripes. Jessica Wright, personnel undersecretary, said the fiscal uncertainty will make it difficult to predict funding for child care, family services, traumatic brain injury and other benefits. The Pentagon may have to choose between personnel benefits versus military readiness.
Government officials from around the globe are attending the annual
Israel Unmanned Systems conference
in Tel Aviv, according to Defense One. The star of the show is Haifa-based Elbit Systems' Hermes 450 tactical high-performance unmanned aircraft system (
UAS
) which operated this summer in the Gaza Strip, and may have carried out attacks.
The next version of the computer-based logistics system used to support the F-35 fighter has been delivered to the US military for flight testing, according to Reuters. That clears the way for the system's deployment in early 2015 to nine US military bases where F-35 Lightning II training and testing is taking place. Lockheed's Autonomic Logistics Information System (ALIS) enables daily operations of the F-35 fleet, ranging from mission planning and flight scheduling to repairs and scheduled maintenance, as well as the tracking and ordering of parts.
Boeing President Chris Chadwick is implementing a new strategy that he hopes will transform the defense giant and win major competitions, including the Navy's Unmanned Carrier-Launched Surveillance and Strike (UCLASS), reports DefenseNews. And CBS News reports that Boeing and newcomer SpaceX will share $6.8 billion in NASA contracts to build commercial space taxis to fly astronauts to and from the space station starting in 2017, ending reliance on Russia for access to low-Earth orbit and kick starting a new era of commercial space transportation, agency officials said Tuesday.
Almost 2 million children have parents currently serving in the military and that number doubles when post 9/11 veterans are included. WAMU provides a documentary that examines how these children are affected by their parents' struggles to readjust to civilian life and what our responsibilities are to these children who sacrifice so much.
Pratt & Whitney said its contracts with the DoD for the next two F-35 JSF engine orders will result in combined cost savings of 7 percent to 8 percent, reports Reuters.
Members of Congress can help constituents obtain a nomination to one of the country's four elite service academies and receive a $500,000 college education, reports USA Today. The nominations are often secret, sometimes political and always prestigious and sometimes they go to children of friends, political supporters and donors to the lawmakers' campaigns. The 171-year-old perk is, "a prized currency of patronage, a means of pandering to political favorites."