Mike's Is Next to Go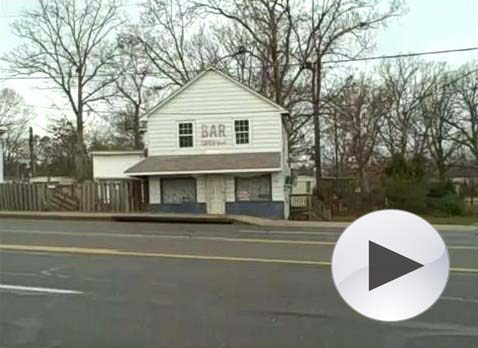 The razing of the long abandoned Besche gas station at Great Mills and Chancellor's Run Road is another victory for the Community Development Corporation.
Opening land to new investment by removing blighted segments is a time-honored redevelopment tool wielded, by necessity, primarily in the private sector. In this case the property was abandoned for 10 years, its owner neither investing or divesting until Malbee Properties purchased it for $450,000.
Malbee Properties then demolished the Besche gas station.
This demolition follows the summer's control burn of two buildings farther east on Great Mills Road.  The former Spinning Wheel restaurant, long a rental property and most recently an abandoned building, and a wooden building that once sat in the middle of the automobile dealership across the street were demolished in a control burn conducted by the Bay District Volunteer Fire Department.
Next on the list for demolition is the former Mike's Bar, also owned by Malbee Properties.
[youtube=http://www.youtube.com/watch?v=LJ6ScJlXP-k]