Marriotte Elise Thomas Bowman: Who's Who of St George Island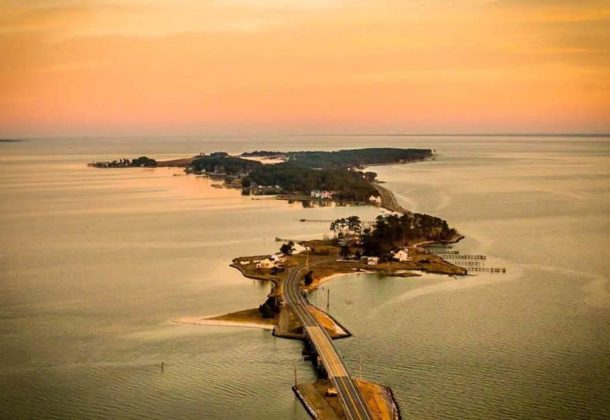 Who's Who of St. George Island, by Mary Gale Adams
Mary Gale Adams' "A Who's Who of St. George Island" has been called "a true oral history" by Andrea Hammer, the St. Mary's College English professor who launched an oral history tradition at the college which has today evolved into the SlackWater Center. Professor Hammer referred to both the content and the technical production of the volume.
"Who's Who of St. George Island" was conceived, produced, typed, written, hand-bound, and covered by Ms. Adams. There are home remedies, recipes, lineages, and tales stretching back to days before deep water wells were dug and cleaning day meant hauling the laundry over water to  St. Mary's City, before electricity, before automobiles.
Not included was a short tale she told of the intended spelling of her name as "Merry Gale." She saw this spelling as marking her arrival as a sprightly breeze, which she remained throughout her life. That the family and neighbors she grew up along side would tell her their stories is no surprise to those who knew Gale, as she was always called. As with her brother Francis Jack, her middle name was her "calling name."
We will be blending Gale's stories in with SlackWater stories and Messages from the Captain. We hope you enjoy them. Indeed, as Ms. Adams opens "Who's Who of St George Island," we encourage you to use the comment section or email artster694@gmail.com to follow her suggestion to "Write in this book. Fill in missing details, or correct inaccurate ones, add family notes, dates of marriages, and births." 
Mary Gale Adams was born on St. George Island  September 2, 1940. She died February 25, 2009.  — Viki Volk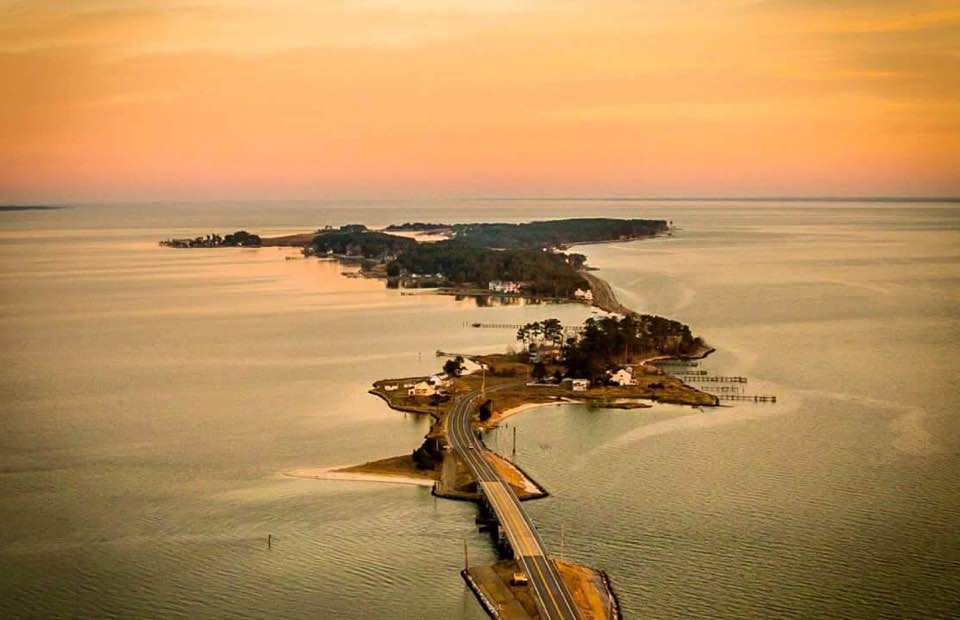 St. George Island is positioned 6 miles up the Potomac River from Point Lookout, MD, and traditionally home to some 200 families.
Almost up to when these oral histories were compiled, in 1994, most families were supported by commercial fishermen and used boats for commerce and as avenues to travel around the Chesapeake Bay. — Jack Russell
 "A Who's Who of St. George Island"
Volume I
April, 1994
by Mary Gale Adams
From the introduction:
This book, written by people who know and love St. George Island, is dedicated to the people of St. George Island. This is "just a start" of stories, records, skills, and personal thoughts. While it may not at all times be historically accurate, it does contain many truths. … Thanks to all contributors. Your happy attitudes make it a real pleasure for me. Thanks also to Hope Grace for her research and generosity.
— Mary Gale Adams, St. George Island
as told by: Marriotte Elise Thomas Bowman (born 03-17-1922); Father: George Marriot Thomas (01-28-1878 to 05-30-1960); Mother: Lollie Stephens Thomas (07-10-1888 to 01-31-1971; daughter of Henry and Willie Stephens); Sister: Margaret Loletta Thomas Pringle (10-20-1914 to 06-16-1990).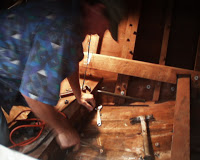 "All were born on St. George Island except Margaret, who was born in Alexandria, Virginia. My father was a waterman. Mother was a seamstress in earlier days but mostly was a homemaker. They belonged to the Methodist Church and were active in the Church at the time the present Church was built.
"My mother and father built the two-story house on St. George River behind Mr. Rex Adam's house. They bought an acre of ground from Adams and built the house between 1908 and 1910, and lived there until 1969 when Mom came to live with me in Washington, D.C. I sold the house after she died in 1971.
"I have a couple of comments about life down on St. George Island, both before my time, when stories were handed down, and in my early childhood, which would be in the 1920's.
"My mother's mother, Willie Boothe Stephens, was a dressmaker in the late 1800's. The older ladies used to tell me that it was a great occasion for them when they had a dress made by her. She used to go periodically to Washington, D.C., by steamboat to get new patterns, which she mixed and matched very well. She also subscribed to McCall's for style consultations.
"Her husband, Henry Stephens, was a sail maker and a river pilot. He was ferried to a ship on its way to D.C., down below the end of Island, where the Potomac comes in from the Bay, and guide it through the upper Potomac and likewise, bring  ships back from Washington, and be picked up out in the river by prior arrangement. This was in addition to the usual fishing, crabbing, and oystering, which at that time, had a very limited market, until ice became available.
"My father's mother, Margaret Henderson Thomas, was a midwife for many years, and with no bridge, and no easy was to get to a doctor, I guess that was an important responsibility.
"One tale my father's sister used to tell — that younger people might like to hear — she, my aunt, had a sister who married and lived in Crisfield, across the Bay. She used to visit her for several days at the time, and would hitch a ride often with my father, who was transporting probably seafood on a regular basis.
"She says that one late afternoon she was coming home with him. When they left Crisfield, it was extremely foggy, and visibility worsened as they approached the west side of the Bay. She was worried about them finding their way into St. George's Creek, and home. My father never knew what a compass was, and always went by his own dead reckoning, which we never knew the origin of. Anyway, pretty much on time, he brought the boat to an abrupt stop and drifted in to his mooring without the first sign of ever having done anything but approach it with full view. She had no inkling that they were anywhere near home, and was truly overjoyed to see familiar surroundings."