Majority Favors Sequestration End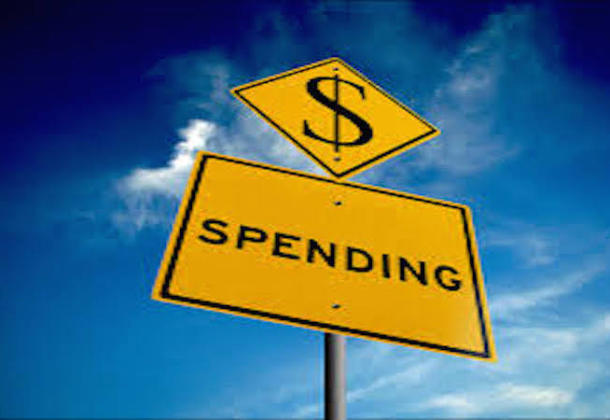 Morning Coffee is a robust blend of links to news around the internet concerning the Naval Air Station Patuxent River economic community. The opinions expressed here do not necessarily reflect those of the Leader's owners or staff.

A recent survey determined that a majority of voters are in favor of ending the sequestration limits on government spending, reports The Hill. The Beltway Insights Initiative poll found 73 percent of voters want to lift spending caps in some form and 43 percent of voters say they want sequestration to be lifted altogether and replaced with a bipartisan compromise.
President Obama signed the $1.1 trillion federal spending measure into law, officially ending any threat of a government shutdown over the holidays, reports Military Times.
Unarmed Italian Reaper UAVs will monitor soccer games and demonstrations in Italy's cities, following a deal struck between the Italian Air Force and police forces, according to DefenseNews. The agreement, which could result in UAVs flying over the streets of Rome, Milan and Turin, is the result of UAV-friendly Italian laws.
Russia's fifth-generation nuclear submarines will be armed with robots and underwater unmanned vehicles which will be used for surveillance, communications, and combat, according to C4ISR&Networks.
A new report suggests that the power and influence of young war veterans in national office is growing rapidly although the number of veterans in Congress continues to dwindle, reports Military Times. The nonpartisan Veterans Campaign said the success of Iraq and Afghanistan war veterans in recent elections indicates a stronger-than-expected pool of national candidates and an affinity among voters to back those candidates.
The International Space Station, which orbits earth nearly 300 miles overhead, is now commanded by a naval aviator, reports Navy Times. Navy Capt. Butch Wilmore, an F/A-18 fighter pilot with nearly 7,000 flight hours and more than 660 carrier landings, took command of the station Nov. 9, and will be there until March.
President Obama is expected to sign two bills passed by Congress despite concerns raised by US officials that they could add time and cost to the already complex process for approving foreign arms sales, according to Reuters. The provisions could slow approval of foreign arms transactions and add administrative costs for the US government.
Army Col. Morris "Reese" Turner, who oversees training for the DoD's equal opportunity programs, has been suspended and is under investigation for alleged misconduct involving "inappropriate touching," reports Military Times.
Lockheed reached a tentative settlement with participants in its massive 401(k) plan who sued the defense contractor in federal court for allegedly allowing excessive fees to erode the value of the plan, reports The Washington Post.
Boeing won a $67.8 million contract modification to integrate high-altitude sensor and weapon capabilities into the P-8A Poseidon maritime patrol aircraft, according to SEAPOWER.
Northrop Grumman won a $657.4 million contract to provide South Korea with four unmanned RQ-4 Global Hawk surveillance aircraft, reports Reuters.

The Navy awarded a $32.6 million contract to Data Link Solutions for the latest version of a shipboard system designed to share information quickly and securely in a joint operating environment, according to Defense Systems. The system can use satellite links, an overhead aircraft operating or a system of ground links to allow allied forces to share information from ground forces inland to ships at sea or incoming aircraft.
BTL Technologies Inc.,* San Antonio, Texas (N62645-15-D-5008); Donald L. Mooney Enterprises LLC, doing business as Nurses Etc. Staffing,* San Antonio, Texas (N62645-15-D-5012); Loyal Source Government Services LLC,* Orlando, Florida (N62645-15-D-5009); Magnum Opus Technologies Inc.,* San Antonio, Texas (N62645-15-D-5011); Matrix Providers Inc.,* Denver, Colorado (N62645-15-D-5010); and Vesa Health & Technology Inc.,* San Antonio, Texas (N62645-15-D-5013), are each being awarded a 30-month, firm-fixed-price, indefinite-delivery/indefinite-quantity, multiple-award-task-order contract for various ancillary services to include allied health, technician, technologist, and assistant labor bands at military treatment facilities in the Northeastern Region of the United States. The aggregate not-to-exceed amount for these multiple award contracts combined is $193,605,129.45 and the companies will have the opportunity to bid on each individual task order. Work will be performed in Naval Medical Center Portsmouth, Virginia (86 percent); Naval Health Clinic Annapolis, Maryland (2 percent); Naval Health Clinic Great Lakes, Illinois (2 percent); Naval Health Clinic Newport, Rhode Island (1 percent); Naval Health Clinic Patuxent River, Maryland (1 percent); Naval Health Clinic Quantico, Virginia (4 percent); Naval Branch Health Clinic Groton, Connecticut (1 percent); Naval Branch Health Clinic Portsmouth, New Hampshire (1 percent); Naval Branch Health Clinic Saratoga Springs, New York (1 percent); and any associated branch clinics in the Northeast Region of the United States (1 percent). Work performed under these contracts is expected to be completed Sept. 30, 2017. Fiscal 2015 Defense Health Program funds in the amount of $21,748,092 will be obligated at the time of award under initial task orders, and the funds will expire at the end of the fiscal year. Funding is predominantly from the Defense Health Program; however, other funding initiatives such as Psychological Health/Traumatic Brain Injury, Overseas Contingency Operations and Wounded, Ill, and Injured may be used. These are all one-year funding types. These contracts were solicited via a multiple award electronic request for proposals as a 100 percent small disabled veteran-owned small business set-aside; 23 offers were received. The Naval Medical Logistics Command, Fort Detrick, Maryland, is the contracting activity.