Lockheed Machinists Officially End Strike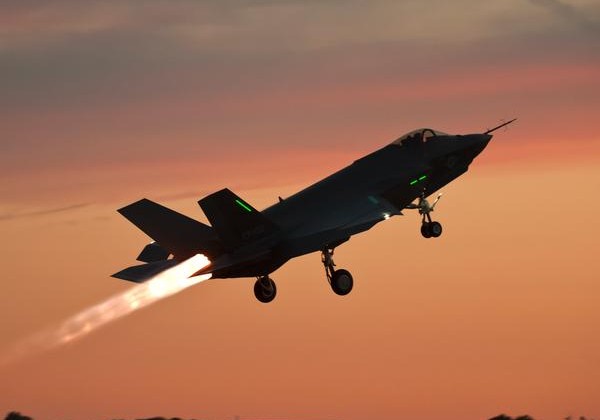 Welcome to Morning Coffee, a robust blend of links to news around the Internet concerning Naval Air Station Patuxent River, NAVAIR, the Pentagon and beyond. The Leader provides this link feature as a survey of the news and announcements affecting the local military economy. The opinions expressed here do not necessarily reflect those of the Leader's owners or staff.
Lockheed machinists officially vote to end their strike, Aviation Week reports.
DoD tells Lockheed that sequestration isn't really going to happen, according to the Daily Caller. The Daily Beast contends that Lockheed's layoff warning is an empty threat. IVN says the next president faces a national defense crack up not seen since Vietnam. Obama is threatening to veto the House version of Pentagon spending bill, Defense News reports.
Information Dissemination interviews Rep. Randy Forbes about the challenges the Navy faces integrating the UCLASS drone program on carriers.
Despite misgivings of Japanese leaders, the Pentagon announced it will be introducing the V-22 Osprey there and issues a statement saying that the two recent crashes were not the result of mechanical failure. Meanwhile, Japan agrees to buy its first four F-35s, AOL Defense reports.
NAVAIR contracts: Lockheed Martin Logistic Services gets $44.6 million for engineering and maintenance of the presidential helicopter and executive transport programs; Bell Boeing gets $23.8 million for eight V-22 Block A to B 50 – 60 series upgrade kits; and Goodrich Corp. gets $9.5 million for 120 various Integrated Mechanical Diagnostic System kits in support of the MH-60R/S helicopters.
When not making history yesterday, the Supreme Court also ruled that lying about military honors is not a crime, CNN reports.
Washington Technology predicts that video chat, intelligent voice command and wireless power will be the next three big disruptive commercial technologies.