Hoyer, Team MD Announce Preschool Funding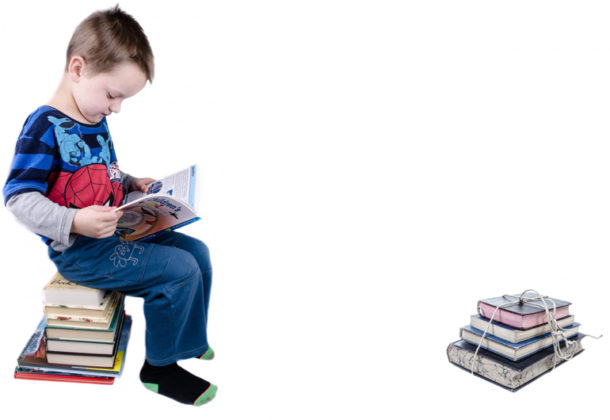 Preschool programs have consistently proven to make a difference in the educations of children, and in the past three years Maryland has been awarded more than $45 million in federal funds to expand these programs in the state. Congressman Steny H. Hoyer (Md., 5) has joined US Sens. Ben Cardin and Barbara A. Mikulski and US Reps. Elijah Cummings, Chris Van Hollen, C.A. "Dutch" Ruppersberger, John Sarbanes, Donna F. Edwards, and John Delaney, all Maryland Democrats, in announcing that Maryland has been awarded $15 million this year through the Preschool Development Grants program to provide high-quality preschool programs in 19 school districts across Maryland.
In the first two years of the four-year grant, the state has been able to nearly double the number of Judith P. Hoyer Early Child Care and Family Education Centers, also known as Judy Centers, named for Congressman Hoyer's late wife, who dedicated her career to early childhood education administration in Prince George's County.
"Judy Centers help prepare children from low-income families for kindergarten and elementary school by providing early education and comprehensive health and social services under one roof, helping the child prepare for school and ensuring their family can support learning," Congressman Hoyer said. "I'm proud to be a champion of Judy Centers, which have delivered proven results and serve as a model for the country. All of our children deserve an opportunity to succeed and enter school prepared to learn and achieve."
The Maryland school districts that will receive grant funding include Allegany County, Anne Arundel County, Baltimore city, Baltimore County, Caroline County, Carroll County, Charles County, Dorchester County, Frederick County, Garrett County, Harford County, Howard County, Montgomery County, Prince George's County, Queen Anne's County, Somerset County, St. Mary's County, Washington County, and Wicomico County Public Schools, in addition to many community-based programs.
The grants will help more than 35,000 additional children in 18 states, who will be served in preschool programs that meet high-quality standards in their third year. This is an increase from 28,000 in the first year of the award, 2014. Any district that receives grant money is expected to develop or expand high-quality preschool programs in diverse communities, from urban neighborhoods to small towns. Since 2014, the Departments of Education and Health and Human Services have provided more than $750 million to states in Preschool Development Grant awards.
Quality preschool has been proven to help create a foundation that helps children thrive in school and then in life. Children who started school in a high-quality preschool are more likely to graduate from high school, be healthier as adults, and avoid involvement in the criminal justice system.
Eighteen states received expansion grants, which were created for states that serve 10 percent or more of 4-year-old residents, or that have received Race to the Top – Early Learning Challenge grants. States that received grants had to prove they have goals to create and keep high-quality preschool programs and will work to reach more children. Up to 5 percent of the grant award can be used for state-level infrastructure and quality improvements.
The Every Student Succeeds Act modifies the Preschool Development Grant program. For the first time, the nation's education law includes provisions to promote coordination of early learning among local communities, align preschool with early elementary school and build the capacity of teachers, leaders and others serving our young children to provide the highest-quality early learning opportunities.
"We never get do-overs when it comes to our children's early development, which makes this continued federal investment in Maryland to strengthen and expand our preschool programs incredibly important," said Sen. Cardin. "Our goal is to ensure that early learners have the chance to acquire the skills they need to be successful throughout their lives. With this federal investment, we will be able to provide additional opportunities to meet that goal, as well as meet growing demand to expand access to high-quality preschool programs."
"Education is the opportunity ladder of this nation. Every child deserves their chance to get a foothold on that ladder," said Sen. Mikulski, who was a senior member of the Senate House, Education, Labor and Pensions Committee. "These funds in federal checkbook will help ensure children across Maryland get the care and education they need and deserve so they and their families can have a better, brighter future."
"For our economy to succeed, we need to invest in education from day one," said Senator-Elect Van Hollen. "Maryland's workforce is second to none, because we are committed to making sure our children have the best schools – from preschool through college and job training. Federal grants like this are key to this effort, as we fight every day to make sure our state has a strong education system and a strong economy."
"High-quality early childhood education is one of our best tools against poverty and income inequality," Congressman Cummings said. "This grant will help our schools equip our youngest students with the foundation they need to be successful."
"This is the type of common sense investment Americans expect during these tough times," said Congressman Ruppersberger. "Research suggests that preK can improve a child's chance of success in school and in life – children who attend pre-k are more likely to graduate from high school and earn more as adults. It is an investment in our future."
"The research is clear: Early childhood education improves future learning outcomes for our children and helps them succeed in the workplace," said Congressman Sarbanes. "That's why this new federal investment in Maryland's education system is so important. It will help provide more high-quality preschool programs to young students across our state."
"Early education is one of the smartest investments we can make," said Congressman John K. Delaney. "High-quality preschool helps young learners prepare for elementary school, can have long-term benefits and can help reduce the achievement gap. These federal funds are good news for Maryland kids and good news for Maryland families."
Follow Congressman Hoyer on Facebook and Twitter.
For more information about House Democratic Whip Steny H. Hoyer, visit his Leader Page.