Hornet and F-35 Among Most Lethal Warplanes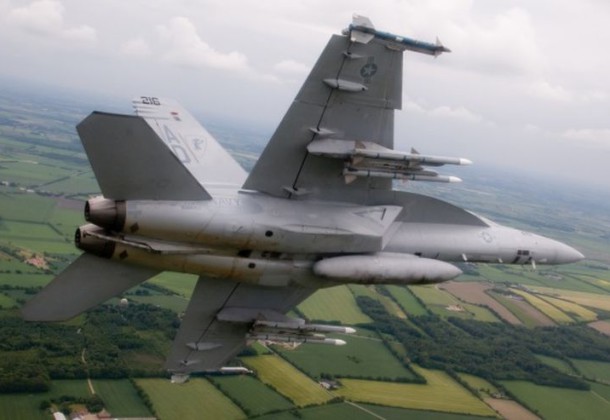 Morning Coffee is a robust blend of links to news around the internet concerning the Naval Air Station Patuxent River economic community. The opinions expressed here do not necessarily reflect those of the Leader's owners or staff.

The National Interest details the five most lethal warplanes on the planet, the F/A-18 Hornet and  F-35 Joint Strike Fighter (JSF) among them and opens with the importance of the F-35 as an international, interconnected fleet.
DoD is looking into drones carrying lasers able to thwart ballistic missiles sooner, reports Defense Tech.
Each year the US military spends between $120 million and $150 million on nonlethal technologies to secure nearly 3,000 global checkpoints, Defense One explains why and describes some of them.
Security measures across all branches increased the day after a gunman attacked two military facilities in Chattanooga, killing a sailor and four Marine and DefSec Ash Carter gave all services a week to respond with additional force protection measures, reports Marine Times. Military.com reports from Fox News on the trips the Chattanooga gunman, Mohammad Youssef Abdulazeez, took to the Middle East.
The Register says, cybersecurity is improving, according to the report "Global Cyberspace Is Safer than You Think: Real Trends in Cybercrime" based on research from the Global Commission on Internet Governance.
The Aviationist has video from a test flight inside the cockpit of a Pakistan Air Force F-16 as it takes off, climbs, breaks through the clouds and rolls.
Sailors blame First Lady Michelle Obama for the arrival of healthier menus in dining halls, as ordered last May by Navy Sec. Ray Mabus, reports Military Times.
A Rhode Island-based company begins building this week the first offshore wind farm in the nation, reports USA Today.