Homeless Solutions in Missoula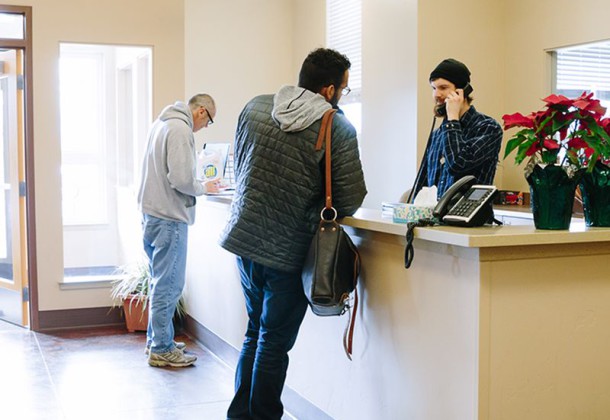 Homelessness is a problem for families and communities across the nation. An advocate for the homeless in Southern Maryland found an impressive model of a homeless program/shelter in Missoula, MT.
The Poverello Center is a highly functioning program that is providing help and care for the homeless. She forwarded information to others looking for ways to reduce the homeless population in our community.
Among its services are:
Short-term emergency shelter
Veterans housing and services
Daily hot meals, sack lunches and food pantry services
Toiletries, bathrooms, and shower facilities
Emergency clothing and laundry services
Mail, phone, and messaging services
Scheduled educational classes and a computer lab
Medical services through the Healthcare for the Homeless Clinic
Alcoholics Anonymous and other support groups
Community resource and referral
Homeless outreach services
Community outreach and educational programs
The Poverello Center is an award winning non-profit organization formed in 1974, by a group of community members committed to establishing a ministry to feed the hungry, cloth the naked, and shelter the homeless in the Franciscan spirit of peace and care for others. The organization has been working for 40 years to alleviate the experience of poverty and homelessness in the Missoula community.
Forty percent of the Poverello's guests have income but struggle to find housing in Missoula's competitive market. More than $800,000 worth of food is donated per year, allowing our commercial soup kitchen to serve nutrient rich, fresh meals for a cost of less $1 per person. And volunteers are as important in Missoula as it is in Southern Maryland. Volunteers provide nearly 9,000 hours of service each year, a value of $200,000.
Missoula is a college town not a wealthy county like St Mary's, says the Southern Maryland advocate.  What is our vision for the future? she asks.