Hill Debates FY14 Defense Budget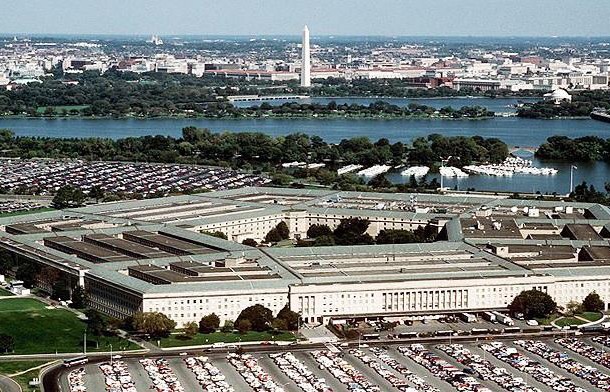 Morning Coffee is a robust blend of links to news around the internet concerning the Naval Air Station Patuxent River economic community. The opinions expressed here do not necessarily reflect those of the Leader's owners or staff.

The National Defense Authorization Act is being debated in the Senate this week with a focus on possible amendments on military spending cuts and sexual assault prosecution, reports Stars and Stripes. The 2014 defense bill must be passed by December 12th to avoid an automatic cut of $50 billion from the Pentagon budget in mid-January. Republican lawmakers on the House Appropriations Committee issued a warning Monday against keeping sequestration cuts in place, reports the Huffington Post. A second round of sequestration "would result in more indiscriminate across-the-board reductions that could have negative consequences on critically important federal programs, especially our national defense." EMC's David Goulden states that government contractors are being hurt financially due to the lack of future "budget clarity", according to Bloomberg. The computer giant's Chief Financial Officer said, "Uncertainty makes it harder for us to predict our business, when you have an important sector that's limping along from a budget point of view."
The US Navy is considering options to purchase additional Boeing F/A-18 and EA-18G electronic attack planes, while remaining "committed" to the Lockheed Martin Corp F-35 Joint Strike Fighter (JSF) program, according to Aviation Week. Richard Gilpin, deputy assistant secretary of the Navy for air programs said, "the U.S. military would have to act soon to ensure continued production of the F/A-18 beyond 2016."
The Senate passed a measure Tuesday designed to safeguard all veterans programs from future government shutdowns, reports the Navy Times.  However, the protection would not apply until fiscal year 2015 and if the government shuts down January 15th, only previously funded veterans medical programs would be insulated.
Rep. Duncan Hunter, member of the House Armed Services Committee, says that future military service members will have to settle for reduced compensation packages because of the overwhelming negative impact on the defense budget, reports Breaking Defense. However, Hunter further states that current service members should maintain their current and future benefits.
The Boeing P-8 Poseidon "stole the show" Monday in an aerobatic flight display at the Dubai Air Show, reports the International Business Times. A record $192 billion worth of aircraft orders were placed on the first day of the event.
The Lockheed Martin-built MAVEN spacecraft was launched successfully this week from Cape Canaveral, FL and is on its way to Mars, according to the Wall Street Journal. The spacecraft will study that planet's upper atmosphere.
Iran has unveiled its "biggest drone" to date and claims it can reach Israel and other Middle eastern countries, reports DefenseTech.
Boeing's C-17 Globemaster III transport aircraft will cease production in 2015 due to sequestration and budget cuts, according to Defense World.  Boeing executive Dennis Muilenburg is quoted as saying, "Our customers around the world face very tough budget environments" and the final assembly plant will be shuttered when the final 2 Globemasters are completed.
BSC Partners LLC,* Binghamton, N.Y., is being awarded a $30,456,711 firm-fixed-price Small Business Innovation Research (SBIR) Phase III contract. The objective of this SBIR effort is to design, fabricate, install, and test four MH-60R Naval Aircrew Training Systems and three MH-60S Aircrew Virtual Environment Trainer (AVET) devices and upgrade the original SBIR Phase III delivered AVET S/N 1 to the AVET S/N2 baseline configuration for commonality.