Grapevine Antiques Wins Holiday Display Contest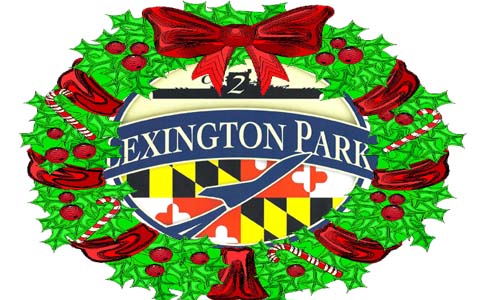 Posted by Lexington Park Business and Community Association
Bay Leader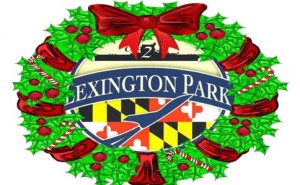 Grapevine Antiques is the first place winner of the Lexington Park Business and Community Association's fourth annual Holiday Display Contest.
"We are so thrilled," exclaimed Helen Newell who, along with her husband Ken, owns and operates Grapevine Antiques located on Tulagi Place.
Mrs. Newell gave a large measure of credit for this year's winning display to Troy Meister, a vendor at Grapevine Antiques. "We received a ton of compliments from customers on our holiday decorations both inside and outside of the shop. 2012 was an excellent year for our business and winning this contest is just a great way to kick off the New Year," she said.
Grapevine Antiques' design featured an oversized polar bear, donning Santa's hat, relaxing in an antique rocker surrounded by coco-filled tea sets and other vintage memorabilia. Mr. Meister's hand-crafted garlands and wreaths decorated the posts and cornice fronting the business dressing up the entire block.
Pet Salon was this year's second place contest winner, improving their third place showing in last year's contest. The owners of Pet Salon, located at 21640 Great Mills Road, added even more holiday pizazz to this year's display. To market their pet grooming business, Mr. and Mrs. Oh created a display of cats and dogs outlined in twinkling holiday lights sitting next to a wheelbarrow overflowing with poinsettias. Garlands circled the poles, awnings and entrance to the Salon. Mr. and Mrs. Oh expressed their excitement and appreciation for the second place win over the steady buzz of clippers, while expertly grooming two pooches.
This year's honorable mention goes to Kenny's Flowers and Gifts. Kenny's is a well established and highly successful business located on Great Mills Road. Julie Pitt, owner of Kenny's Flowers and Gifts, maintains a tradition of decorating the company's windows to accentuate holidays throughout the year. Kenny's is a must see every Valentine's Day! "We nearly double the number of participants in this year's contest," stated Sharon McLeod-Hare, chairman of the Business Association's holiday display contest and manager of the newly opened Comfort Inn and Suites on Three Notch Road. "Everyone really appreciates the added attention for Lexington Park and this is simply a great way for local businesses to share the holiday spirit with the surrounding community. I hope we can sign up even more businesses for next year's contest."
"The Lexington Park Business and Community Association's mission is to promote business growth in the community surrounding the base," explained Mark Pinekenstein, chairman of the Association. "We've received tremendous support for each new activity, such as last year's parade and the Twilight Taste held this past fall," he said. "Lexington Park's comeback is defying the naysayers, and anyone who wants to be a part of the community's growing success is encouraged to participate."
The winners of this year's Holiday Display Contest will be honored at the January 9th meeting of the Lexington Park Business and Community Association. The Association meets on the second Wednesday of each month at 6:30 p.m. in the social hall of the Bay District Volunteer Fire Department. For more information about the Association, call the Community Development Corporation at 301-863-7700.