Global Maritime Security Panel, Sept. 17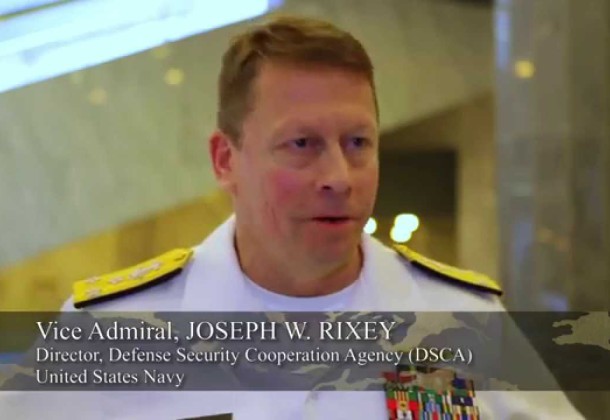 Posted for
The Patuxent Partnership
TPP/ANA " International Partnerships – Key to Global Maritime Security " Panel & Reception, Sept. 17
The Patuxent Partnership (TPP) and the Pax River Squadron of the Association of Naval Aviation (ANA) team up for the 25th TPP/ANA Panel to be held Thursday, September 17, from 5 to 7 pm at the Patuxent River Naval Aviation Museum. Vice Admiral Joseph Rixey will be the keynote speaker at this International Programs (FMS) panel.
VADM Rixey is the Director of the Defense Security Cooperation Agency (DSCA), DoD's lead agency for the execution of security cooperation programs. The largest of these is the Foreign Military Sales (FMS) program which is the primary means by which the US government sells defense articles, services and training to partner nations. VADM Rixey has led DSCA since September 2013 and has reorganized DSCA to be aligned by region, rather than function, to better understand and execute the full range of security cooperation solutions.
In October 2014, VADM Rixey unveiled DSCA's strategy for the future, "Vision 2020," which aims to position DSCA to play an active role in advancing the community beyond the sum of its parts. Vision 2020 is meant to leverage DSCA resources, both to build on the community's strengths, and address its weaknesses in order to better achieve U.S. national security and foreign policy objectives.
"The Patuxent River government-industry community is currently involved in several major international aviation programs. This will be an outstanding opportunity for senior DoD and Navy leadership to share with the public the significant contributions these programs are making to the defense capabilities of our nation and allies," said Mark Converse, commanding officer of the local ANA Squadron.
"Global Cooperation Agreements provide opportunities for TPP members and the broader community to engage in international programs," said Bonnie Green, Executive Director of the The Patuxent Partnership.
Confirmed panelists include Mr. Gary Kurtz, SES, Assistant Commander for Acquisition, Naval Air Systems Command; Captain Craig Grubb, H-60 Program Manager, PMA-299; Mr. Stephen Bowdren, SES, Director of Technology Security and Cooperative Programs,
Navy International Programs Office (NIPO); and WGCDR Anthony Page, Director, Foreign Military Sales, Australian Embassy.
This event is open to the public. Advanced registration is now open and is $10.00 and strongly recommended at www.paxpartnership.org, or $15.00 at the door. Call 301-866-1739 for more information.
The Patuxent Partnership works with government, industry and academia on initiatives in science and technology, hosts programs of interest to NAVAIR and the broader DoD community, and supports workforce development including education initiatives and professional development.