Franchot Visits Three Oaks Center on State Tour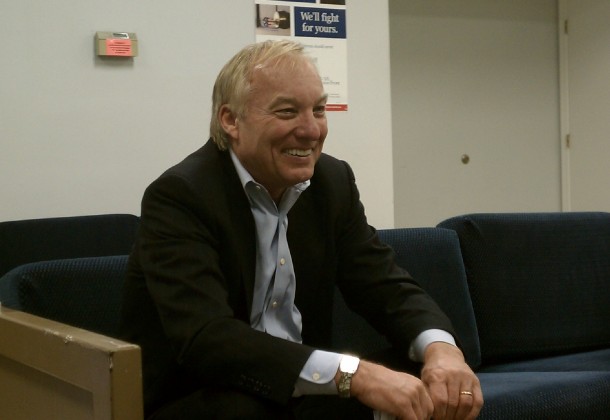 Posted by Three Oaks Center
Community Builder
Maryland Comptroller Peter Franchot stopped by Three Oaks Center in Lexington Park Thursday as part of his economic listening tour of the state.
"There are some areas that are doing OK," Franchot said of his analysis of the state thus far. "The vast swath of the Maryland economy is just hammered."
Franchot said he's trying to get a look at the "real Maryland economy" for a sense of how average folks are faring in a tepid economic recovery following one of the worst national recessions in 80 years.
Lanny Lancaster, Three Oaks' executive director, told Franchot, "We have a lot of people on the lower rung of the economy who are hurting."
Philip Horne, president of the Three Oaks board, agreed, saying, "There are a lot people on the verge of being homeless."
Lancaster told Franchot that Three Oaks serves 240-260 clients a day on a $2 million annual budget and noted that local county funding has shrunk this year.
"I guarantee it would cost the state of Maryland $10 million to provide this service," Franchot observed. "There's plenty of money. It's just the inability of the state to prioritize the best service for the money. … The future lies with non-for-profits."