The F-35 Adds International Sales, Supply-lines & Specs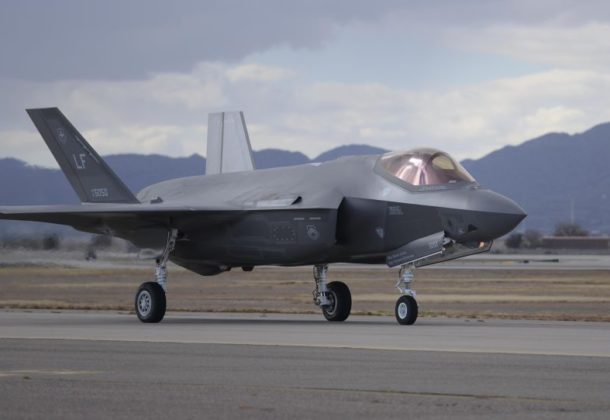 Morning Coffee is a robust blend of links to news around the internet concerning the Naval Air Station Patuxent River

economic community. The opinions expressed here do not reflect opinions of the Leader's owners or staff.
Japan to buy at least 20 more F-35A stealth fighters, reports Reuters, adding to an existing order for 42, most under construction in Japan at a plant operated by Mitsubishi Heavy Industries. Canadian bidding begins on F-35 repair and maintenance contracts, reports iPolitics, opening the first opportunity to land contracts repair, maintenance and sustainment work for the F-35 fleet's operational life.
Norway completes verification of the F-35 Drag Chute System, unique to the Norwegian aircraft, reports The Aviationist. The system can rapidly decelerate Norwegian F-35s after landing on the country's icy runways under windy conditions.
US and Chinese officials scuffled over "nuclear football" during President Donald Trump's visit to Beijing, reports Military Times. An attempt was made to bar the aide carrying the nuclear codes from entering a room and a scuffle ensued as a US Secret Service agent intervened.
Navy and Marine commanders boost training events to prepare for battle against a peer or near-peer competitor, reports USNI. First Marine Division Commanding General Maj. Gen. Eric Smith: "We're prepping for chemical, biological, radiological, nuclear responses in a significant manner."
Lockheed's Sikorski files a protest even before the Air Force chooses a winner in its Huey replacement competition, reports Defense News. The protest revolves around concerns about requirements to hand over technical data rights that the company sees as proprietary.
The Supreme Court made clear again that the government has broad power to restrict and regulate firearms, reports The LA Times, dismissing a 2nd Amendment challenge to California's 10-day waiting period for new gun purchases. The court let stand a ruling of the 9th Circuit Court that called the waiting period a "reasonable safety precaution" and one that does not violate the constitutional right to own a gun.
The Florida House refused to take up a bill to ban assault rifles, killing the measure for this session, reports PBS. In the aftermath of the attack that killed 17 people at a Florida high school, three buses carried 100 students to the Florida statehouse hoping to revive the gun-control movement. Students from across the country were taking action in hopes of pushing their lawmakers to rethink their positions on gun control.
Drinking could help you live longer — that's the good news for happy-hour enthusiasts from a study presented last week at the annual meeting of the American Association for the Advancement of Science. According to the study posted on Newsweek, people who live to 90 or older often drink moderately.