Drones Join List of Top Security Threats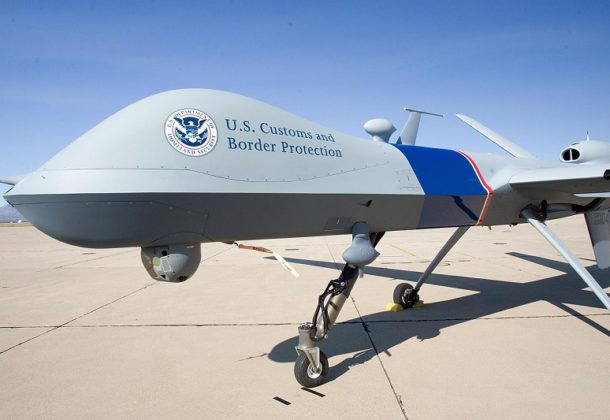 Morning Coffee is a robust blend of links to news around the internet concerning the Naval Air Station Patuxent River 

economic community. The opinions expressed here do not reflect opinions of the Leader's owners or staff.
The Department of Homeland Security and the FBI said drones are one of the greatest national security threats to America, Washington Examiner reports, rating them as severe a concern as cybersecurity hacks, critical infrastructure attacks, and terrorism. On the US-Mexico border, drones are already being used to spy on federal law enforcement operations and smuggle contraband through the sky. Threats are now stateside as well as in cyberspace.
The Air Force and Navy have resumed flying some of their F-35 Lightning IIs, reports Air Force Times. This comes after the military grounded the entire fleet of its most advanced fighters following a crash early last week in South Carolina.
DoD is looking for ways to ensure the US military's fleet of warplanes is able to fly and fight when called upon, despite a string of accidents over the past several months, reports The Washington Times. DefSec Jim Mattis recently demanded an 80 percent readiness rate for all military aircraft.
DefSec Mattis made another visit to Vietnam, signaling how the Trump administration is trying to counter China's military assertiveness by cozying up to smaller nations in the region, reports Military Times.
When asked if it would be better for the world to have the US or China as the leading global power, 73 percent of Asian respondents favored the US, reports South China Morning Post. The polls were taken in Japan, South Korea, the Philippines, Indonesia, and Australia.
Navy Times reports Australia has assigned a guided missile frigate to the East China Sea to boast international efforts to enforce sanctions against North Korea.
Major US defense manufacturers are said to be wary of calls for the US to punish Saudi Arabia as a response to the disappearance of a journalist who was critical of the Saudi kingdom's leadership, reports American Machinist. Boeing, Lockheed Martin, and Raytheon top the list of US defense firms with programs supplying Saudi Arabia. President Trump has vowed to hand out a "severe punishment" to Saudi Arabia if it is found to have killed the journalist and said he wants to preserve a $110 billion arms deal with the kingdom, reports The Hill.
A test squadron at Eglin Air Force Base will do the developmental testing and evaluation of the new Space Fence, reports nwfdailynews.com, a radar installation which will improve the tracking of objects in orbit around the Earth.
The Air Force said that an unspecified number of aircraft left inside hangars at Tyndall Air Force Base in Florida were likely damaged when Hurricane Michael devastated the base, reports Air Force Times.
Before humans venture to Mars, NASA wants to send astronauts back to the moon — and Lockheed Martin has developed a new lunar lander concept designed to shuttle space flyers between a moon-orbiting space station and the cratered surface below, reports NBC News.
A reported merger between L3 Communications and Harris would create the seventh-largest defense company in the world, reports Defense News.
The Pentagon said there has been a cyber breach of DoD travel records that compromised the personal information and credit card data of US military and civilian personnel, reports Military Times
A retired Lockheed Constellation L-1649A Starliner is on its way John F. Kennedy International Airport in New York. The 60-year-old plane is expected to be converted into a bar and restaurant for an upcoming TWA Hotel, reports CNN.