DoD Workers Return, Some Might Not Stay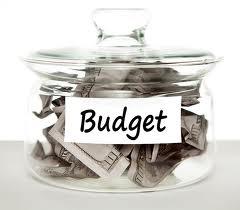 Morning Coffee is a robust blend of links to news around the internet concerning the Naval Air Station Patuxent River economic community. The opinions expressed here do not necessarily reflect those of the Leader's owners or staff.

Contractors have been able to reduce their furloughs in response to a return of many of the 350,000 furloughed DoD workers, but gearing back up to pre-shutdown levels will be slow, reports Federal News Radio.
It also helped contractors that acquisition, contracts and logistics personnel were returned to work, but SecDef Chuck Hagel warned that since there is no spending bill these jobs may be re-furloughed.
United Technologies cancelled its entire furlough plan in response. So did Sikorsky, reports Defense News. Lockheed reports it will reduce its planned 3,000 furloughed to 2,400.
The details of the Pay Our Military Act law apply to some, not not every DoD job. Some jobs performing essential tasks are nevertheless not covered by the POMA law, the Pentagon comptroller explains painstakingly in a Defense.gov release.  Here are the jobs that remain furloughed within the Navy, reports Navy.com.
CNN Politics reports possible signals of a thawing on debt ceiling negotiations from the White House but that wasn't enough movement  to prevent another day of falling stocks. House Speaker John Boehner (R-Ohio) announced his party's intent to tie spending cuts and pro-growth reforms to a debt-limit increase, reports Defense News. Politico reports the House has no intentions of passing a debt ceiling bill this week.
The Navy gets in an order for 40 more JSFs, hours before the shutdown; the Lockheed contracts are worth $4.15 billion, reports Avionics Intelligence.
The time lost as a result of the furloughs threatens to put the JSF back on a cost-spiraling upswing just as costs were beginning to be reined in, said Lt. Gen. Christopher Bogdan, head of the F-35 Joint Program Office, reports The Navy Times.
Not just naval aviators are impacted by the government shutdown, but new and pre-owned aircraft sales transactions have been frozen as a result of FAA furloughs, reports AIN Online.