All DoD Workers Could Be Furloughed Under Latest Plan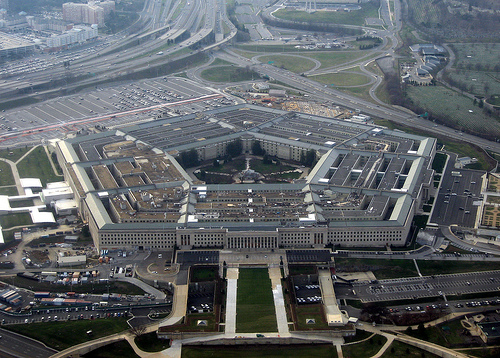 Morning Coffee is a robust blend of links to news around the Internet concerning the Naval Air Station Patuxent River economic community. The opinions expressed here do not necessarily reflect those of the Leader's owners or staff.
The Pentagon would furlough all of its civilian workers under a revised sequestration plan, Government Executive reports. The White House is vague on when sequestration talks will begin with Congress, Defense News reports. AOL Defense says that sequestration might be the best option out of a lot of bad ones.
Pax River readies for Operation Traffic Jam Solid Curtain/Citadel Shield 2013 to test base security, The Tester reports.
Aviation Week says the Navy is still struggling to define what it wants from a UCLASS unmanned aircraft.
Lockheed lays off 110 workers, mostly aircraft assemblers, according to the Fort Worth Star-Telegram. Dallas Morning News says that defense cuts threaten to reduce the number of aircraft produced.
Mini-drones are going commercial, CNN reports.