DoD Applies MAD Nuclear Doctrine to Cyber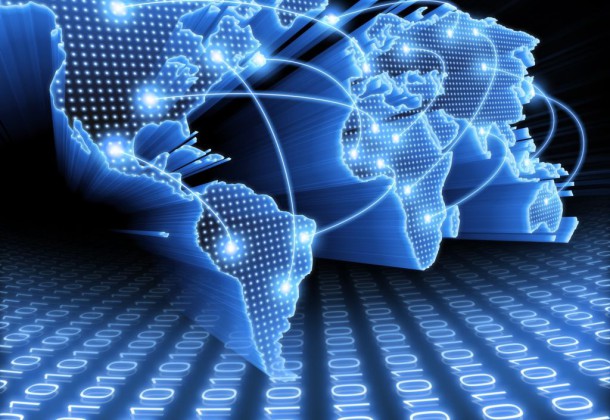 Morning Coffee is a robust blend of links to news around the internet concerning the Naval Air Station Patuxent River economic community. The opinions expressed here do not necessarily reflect those of the Leader's owners or staff.

The MAD doctrine – mutually assured destruction – determined a nuclear attack would be met with an equally devastating counterstrike, keeping the Cold War cold instead of hot. Now the plan is for a similar MAD "cyber deterrence," reports Pilot Online.
Chosen for its experience awarding complex contracts, NAVSEA takes the lead in contracting for protection services to victims of the Office of Personnel Management data hack, reports GovExec. An inter-agency process will make the award.
The US launches armed drones from Turkey's Incirlik Air Base, Military Times reprints the AP report. This is the first time the US has used armed drones against enemies other than Islamic State militants in Syria. The US Air Force is primed to make smarter and deadlier unmanned aircraft, adding situational awareness improvements including a radar warning receiver, reports GovExec.
Defense One reports, America's allies want reassurance of a well-equipped US military presence and access to technology.
The Aviationists explains some of the details of Red Flag, an extensive aerial warfighting exercise at the Nevada Test and Training Range, involving all theaters of war: land, sea, air, and "cyberspace," which is closely associated with warfare in the electromagnetic spectrum.
Tuesday was the US Coast Guard's 225th birthday and the Navy joined in the celebration, reports Military Times.
A new paint, water-resistant grease for hatches, and other fixes are extending the life of submarines, reports Military.com.
The Navy's new fitness rules allow more body fat, but two failures in three years and you're out, reports Navy Times.
Military Times says the US successfully tested an interceptor that can shoot down ballistic missiles as well as airplanes. Breaking Defense describes how all missiles are not alike and how Raytheon's SM-6 interceptor deals with the varied array.
Air Force Gen. Paul J. Selva was confirmed by the Senate as the 10th vice chairman of the Joint Chiefs of Staff, reports Defense.gov.
CACI-ISS Inc., Chantilly, Virginia, is being awarded a $37,895,538 cost-plus-fixed-fee, cost-reimbursable contract services in support of command, control, computers, communications, intelligence projects. This effort includes quick reaction mission functions in the field of command, control, computers, communications, intelligence, surveillance, reconnaissance (C4ISR) electronic systems and interoperability in the rapid design, development, prototyping, modification, integration, test and evaluation, installation, fielding, certification, procurement, fabrication, and maintenance/logistics support of C4ISR in support of the Naval Air Warfare Center Aircraft Division's Special Communications Mission Solutions Division. Work will be performed in Lexington Park, Maryland (48 percent); St. Inigoes, Maryland (47 percent); and Fayetteville, North Carolina (5 percent), and is expected to be completed in April 2017. Fiscal 2015 working capital funds; fiscal 2015 operation and maintenance (Navy); and fiscal 2015 procurement funds (Defense) in the amount of $3,718,846 will be obligated at time of award, $25,391 of which will expire at the end of the current fiscal year. This contract was not competitively procured pursuant to 10 U.S.C. 2304(c)(1). This contract combines purchases for the Navy ($37,653,007; 99.36 percent) and Department of Defense ($242,531; 0.64 percent) The Naval Air Warfare Center Aircraft Division, Patuxent River, Maryland is the contracting activity (N00421-15-C-0021).