Dinner, Dance, Auction to Benefit 3 Oaks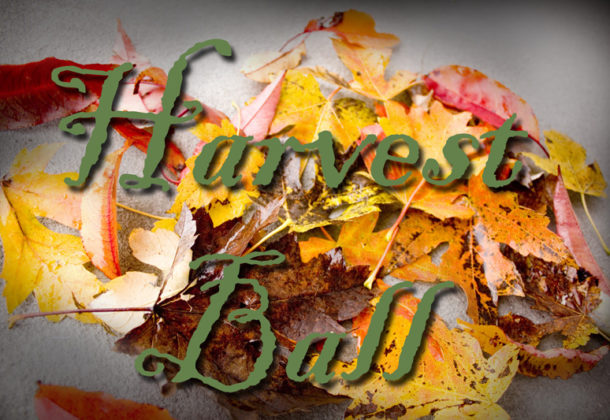 Three Oaks Center will hold a benefit Harvest Ball dinner, dance, and live auction on Friday, Oct. 13, 2017, at Olde Breton Inn in Leonardtown, MD. The Harvest Ball this year celebrates the 25th anniversary of Three Oaks Center.
Cocktails will be served beginning at 6 pm. Dinner will begin at 7 pm. Tickets are $100 per person.
Entertainment for the evening will be provided by Gretchen Richie's Jazz Cabaret. Auctioneer for the live auction will be Dan Raley.
Contact Jackie Hanley at [email protected] or 301-752-3992 for additional information.
Proceeds to benefit programs provided by the center to support over 1,000 homeless men, women, women with children, families, and victims of family violence.
About Three Oaks Center
In 1991, a handful of community leaders addressed the increase homelessness among men in St. Mary's County, founding the Three Oaks Center. Services began immediately and a transitional and emergency shelter for homeless men was built and opened in January 1996 at 46907 Lei Drive in Lexington Park, MD.
Since then services have grown to include women and families, and has developed a particular outreach to the mentally ill in the homeless community. Since 2000, Three Oaks has received a grant from the US Department of Housing and Urban Development to provide permanent housing to the mentally ill.
Three Oaks Center continues to participate in numerous community and agency meetings in an attempt to explore new ways in which to assist the St. Mary's County community in providing much-needed additional and improved services to homeless individuals and families. Three Oaks Center shares information and communicates regularly with other supportive housing providers in St. Mary's County with the idea that by working together, these organizations can maximize the amount of services provided while minimizing any unneeded duplication.
In June 2016, Three Oaks Center opened its new Veterans Resource Center next door. The center offers an array of support services. The center provides information to veterans and their families about education benefits, health care, compensation and pensions, and vocational rehab. It has veteran volunteers at the center to mentor.
For information on these programs and other services, call the Three Oaks Center at 301-863-7361. For information on Emergency Services/SOAR Program, call 301-863-9535, Ext. 103. For information on Supportive Housing/Veterans Services, call 301-863-9535, Ext. 104.
To learn more about Three Oaks Center, visit their Leader Member Page.