Defense Contractors "Shrinking"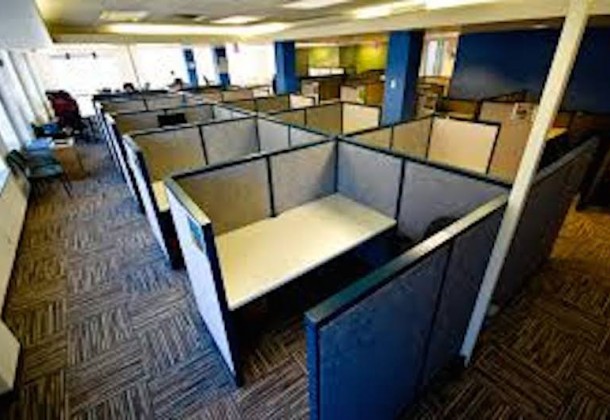 Morning Coffee is a robust blend of links to news around the internet concerning the Naval Air Station Patuxent River economic community. The opinions expressed here do not necessarily reflect those of the Leader's owners or staff.

Major defense contractors are shrinking with the number of employees at the five largest US defense firms dropping 14 percent from a peak in 2008, according to POLITICO. Lockheed Martin cut almost a quarter of its employees since 2008 and Raytheon, Boeing's defense unit, and Northrop Grumman also dropped thousands of workers over the past five years, seeking to maintain profits even as defense spending diminishes. Contractors have been making massive cuts to adjust to current and future budget declines.
A contract  to upgrade the Navy's ship-based computer networks against cybersecurity threats was announced by the Pentagon last week, according to DoD Buzz. The Navy selected five companies to improve cybersecurity, command and control, communications and intelligence (C4I) systems aboard ships across the fleet as part of the Consolidated Afloat Networks and Enterprise Services program.
Australia is moving closer to deploying a fleet of P-8 Poseidon maritime surveillance planes, with the government set to announce it has completed a deal with the US for the first four aircraft, reports The Sydney Morning Herald.
The DoD believes that a "rogue" Chinese wing commander has repeatedly harassed US military aircraft in the South China Sea, reports FP. Most recently, an armed Chinese fighter jet conducted "a dangerous intercept" of a US Navy P-8 Poseidon submarine-hunting plane.
CNO Admiral Jonathan Greenert recently released his "Navigation Plan for 2015-2019" which reveals his priorities and sends a message to the American people about how the Navy will remain combat ready and forward deployed in the face of both fiscal austerity and uncertainty, reports Real Clear Defense.
The F-35 Joint Strike Fighter program continued to mark flight test milestones this month, including weapons separation, software compatibility and flight hours, all demonstrating program maturity, according to MarketWatch.
There is a one in four chance of making chief so this year 12,500 sailors were informed that they're going to have to try again next year. The Navy Times provides tips and insights from senior chiefs who have sat on boards on advancing to chief.
Sailors with higher education degrees are making rank faster than their peers each and every cycle, outpacing them because of extra advancement points from their degrees plus the benefits of more education, reports Navy Times. In ratings where advancement chances are slim, the points earned from having a degree is enough to make the difference for hundreds of sailors every cycle.