Dec. 2016 Report: Jobs Growth Steady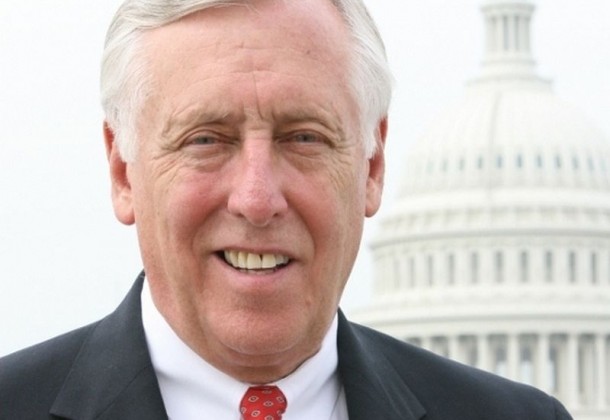 Hoyer Issues Statement on December 2016 Jobs Report
The US Department of Labor's Bureau of Labor Statistics monthly report for December shows an economy that continued to produce jobs at a steady clip, with 75 consecutive months of job growth alongside 144,000 new private sector jobs created.
The unemployment rate, at 4.7 percent, and the number of unemployed persons, at 7.5 million, changed little in December. However, both measures edged down in the fourth quarter, after showing little net change earlier in the year.
House Democratic Whip Steny H. Hoyer (MD) released the following statement after the jobs report was released:
"The 115th Congress has a responsibility to build on the employment gains made over the past eight years by ensuring that the overwhelming trend continues and, more important, that everyone who has a job in this country also has opportunities to get ahead. That's what House Democrats' Make It In America plan is all about: putting more Americans back to work and making sure that hard work always pays off.
"With the new administration set to begin [Jan. 20], it is imperative that the Republican Congress and White House work together with Democrats to ensure that the strength of the Obama years are not squandered by mortgaging our economic future for a short-term gain. In addition to the unprecedented streak in job growth under the Obama administration, the stock market has tripled, the latest quarter's GDP growth was a robust 3.5 percent, and new unemployment insurance claims are at the lowest level in forty-three years. … I hope the next White House will insist that Republicans in Congress use their majority to expand jobs and opportunities for the American people, not jeopardize eight years' worth of progress."
Employment in food services and drinking places continued to trend up in December. This industry added 247,000 jobs in 2016, fewer than the 359,000 jobs gained in 2015.
Employment also continued to trend up in transportation and warehousing in December. Within the industry, employment expanded by 12,000 in couriers and messengers. In 2016, transportation and warehousing added 62,000 jobs, down from a gain of 110,000 jobs in 2015.
Employment in financial activities continued on an upward trend in December. This is in line with the average monthly gains for the industry over the past two years.
In December, employment edged up in manufacturing, with a gain of 15,000 in the durable goods component. However, since reaching a recent peak in January, manufacturing employment has declined by 63,000.
Click here for the December 2016 report.
Follow Congressman Hoyer on Facebook and Twitter.
For more information about House Democratic Whip Steny H. Hoyer, visit his Leader Page.