CSM Named 'Military Friendly' School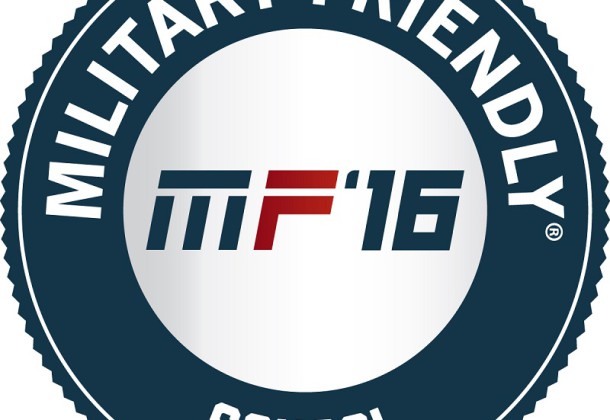 The College of Southern Maryland has been recognized for its efforts attracting and supporting student veterans and spouses.
CSM earned the 2016 Military Friendly School Designation from Victory Media. The school works to help student veterans who are transitioning from the military to civilian workforce.
"It is an honor for the College of Southern Maryland to be recognized with this designation for the second time for services and support that we provide active-duty military and veterans, as well as their families in reaching their academic and career goals," said CSM President Dr. Brad Gottfried.
More than 786 CSM students use Department of Veterans Affairs education benefits. Because of this, CSM ranks fourth in Maryland for colleges that serve current and former military service members and their families, according to Chris Zimmermann, director of the college's financial assistance department which oversees its veteran affairs office.
The college has earned approval from the Department of Veterans Affairs (VA) and the Maryland Higher Education Commission, making it possible for eligible veterans, servicepersons and certain dependents of veterans can receive VA educational benefits for credit certificate and associate degree programs as well as some Workforce Development programs.
The Military Friendly Schools designation has been earned by the top 15 percent of educational institutions that work to embrace military students and ensure their success on campus and after graduation, according to Victory Media.
CSM's outreach includes an active student veterans' organization, which is a chapter of Student Veterans Association, a non-profit coalition of more than 700 student veteran organizations on college campuses globally with a mission to provide military veterans with the resources, support and advocacy needed to succeed in higher education and following graduation. The organization is an inclusive, non-partisan group that supports all CSM student veterans and their dependents associated with all branches of the uniformed military services.
The college is involved in and supports community partnerships and events such as the Annual Veterans Day Parade in Leonardtown or sponsoring Annmarie Garden's Military Night to provide free admission for active duty military personnel and their immediate family during its annual Garden in Lights.
The Military Friendly Schools designation process includes extensive research and a data-driven survey of schools nationwide approved for Post-9/11 GI Bill funding. The methodology used for making the Military Friendly Schools list has changed the student veteran landscape to one much more transparent, and has played a significant role over the past six years in capturing and advancing best practices to support military students across the country. The school survey, methodology, criteria and weightings are developed with the assistance of an independent Academic Advisory Board comprised of educators from schools across the country. The survey is administered for free and open to all post-secondary schools who wish to participate. Victory Media is a service-disabled, veteran-owned business serving the military community since 2001. Criteria for consideration are at www.militaryfriendly.com.
CSM also offers a 15 percent discount of tuition for individual fitness and pool memberships for veterans. Details are available at www.csmd.edu/go/fit. For information on Veteran and Military Support Services, visit www.csmd.edu/veterans.
For more information on College of Southern Maryland, visit their Leader member page.