Commercial Drones Class Coming to CSM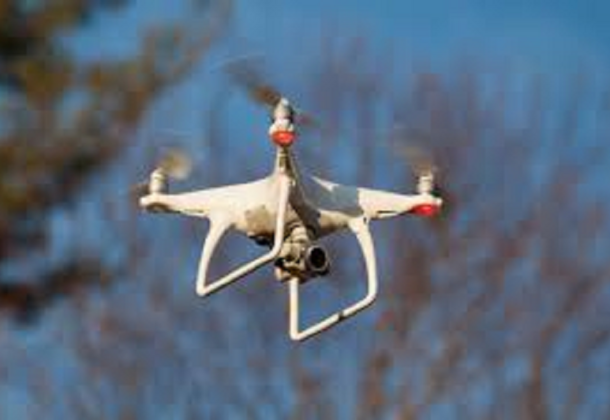 College of Southern Maryland could help you be among the first pilots in Southern Maryland certified to use drones commercially. CSM's two-week, 18-hour drones class, "Introduction to Small Unmanned Aircraft System (sUAS)"  (AVN-5000), instructs both hobbyists and professionals how to fly drones safely and legally, prepare for the FAA certification test, and access new opportunities. As of August 2016, FAA pilot certification is required of anyone operating a drone for business purposes.
The first drones class will be offered at the La Plata Campus beginning Jan. 31. A future offering is being scheduled at the Leonardtown Campus later in the spring.
"The College of Southern Maryland is excited to offer our initial course on this emerging technology," Dr. Daniel Mosser, CSM vice president of continuing education and workforce development, said. "Participants will gain a better appreciation for drones and an understanding of the wide range of industry applications while learning how to operate their own drone included with the course."
While many may consider sUAS or drones as merely the newest in remote control airplanes and a cool tool for aerial videos, this course will show that drones pose the biggest opportunity for commercial use. Industries like agriculture, construction, insurance, public safety as well as small and entrepreneurial businesses will realize tremendous economic benefit from using this new technology. In fact, the use of drones is projected to be a game-changing technology for many areas of the workforce.
"There are so many opportunities that are just now being realized," Joel Kinison, the CSM course instructor, said. The course's hands-on Knowledge-to-Action courseware, which was tested and vetted by the State University of New York, will offer insight into the many business and employment opportunities created by drones. Mr. Kinison said he is particularly interested in seeing first responders (search and rescue workers) take the drones class and see how the technology could assist in their work.
Kinison noted that the training will be intense because he will be preparing both professionals and hobbyists for the FAA Airman Certificate with a sUAS rating, which is required for pilots to fly commercially.
"For those new to flying we will log time using flight simulator software and flying drones in a controlled space, which will prepare operators to operate in more challenging environments," he said.
Topics covered in the course will include flying multi-rotor and fixed-wing drones, indoor flight training, diverse flight systems, maintenance, registration and certification requirements, safety, insurance, industry applications, featured systems (DJI, 3DRobotics, etc.), emerging technologies, and the latest FAA policies. The course includes a workbook, a quadcopter with camera and computer flight simulator with radio controller. Each student will participate in a Top Gun piloting competition and receive a training certificate upon completion of the course.
The course was developed by CSM in partnership with SkyOps, a technology transfer company that creates training experiences that prepare the American workforce for new jobs and business models created by emerging technology. This partnership between the college and SkyOps allows CSM to lead innovation in the region by offering a nationally recognized curriculum, Dr. Mosser said.
To register and for more information, click here. For additional assistance, email conedops@csmd.edu, or call 301-539-4760.
For more about the College of Southern Maryland, visit their Leader member page.