Bus Shelters Coming in April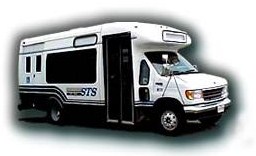 By Jay Friess
Editor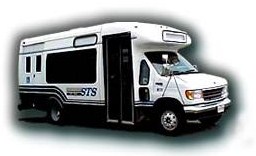 The St. Mary's Transit System will be erecting five new bus shelters at stops across St. Mary's County next month, according to a presentation given by county staff at the quarterly Transportation Advisory Committee meeting Thursday.
The shelters will be located at Ridge Market; the Leonardtown Park and Ride; between the Food Lion and True Value shopping centers in Charlotte Hall; and Lexwood Drive and Liberty Street in Lexington Park.
County staff have also investigated the use of electronic fare boxes and discovered that they would cost more than $12,000 apiece as well as $85,000 for support equipment and at least $8,000 for card stock. Charles County installed the technology on its VanGo system using federal stimulus money.
St. Mary's County transportation officials have also hired a contractor to begin work on a Transit Development Plan to guide growth of the system for the next five years. A representative of contractor KFH said she would be referencing the Lexington Park Master Plan for guidance.