Budget Hawks Call for Pentagon Spending Cuts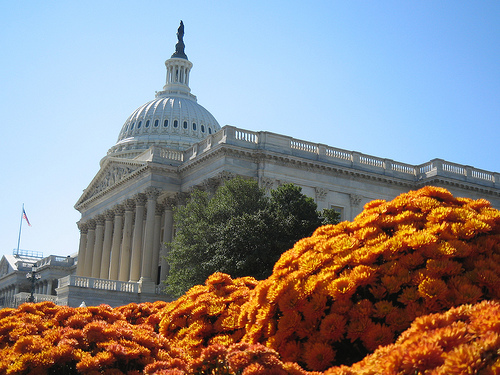 Morning Coffee is a robust blend of links to news around the Internet concerning the Naval Air Station Patuxent River economic community. The opinions expressed here do not necessarily reflect those of the Leader's owners or staff.
Rep. Tom McClintock (R) says sequestration is the only way to cut federal spending, according to Human Events. Sen. Tom Coburn (R) slams the Pentagon for frivolous spending and wants $67 million in cuts, AOL Defense reports. Coburn calls it the "Department of Everything," FCW reports. Sen. Rand Paul (R) holds up defense bill approval, The Hill reports.
Pax River Program updates: The Navy's switch to from Prowlers to Growlers for radar jamming is 70 percent complete, AOL Defense reports. The V-22 Osprey program accelerates plans for wake turbulence tests (paywall), Inside Defense reports. The X-47B UCAS demonstrator passes its carrier deck maneuverability test, C|NET reports.
Navy hackers expose vulnerabilities in Joint Strike Fighter's logistics system, Reuters reports. Meanwhile, the cybersecurity bill dies again in Congress, Defense News reports.
Insitu faces drawdown after years of exponential growth, AOL Defense reports.
NAWCAD contracts: ManTech gets $23.3 million for warfare analysis and assessments, modeling and simulation, advanced concept development/design and acquisition analysis software development, and analytic program support for the Naval Air Systems Command's Warfare Analysis and Integration Department; Marvin Engineering Co. gets $17.9 million for 420 BRU-32 B/A Bomb Racks for the F/A-18E/F and EA-18G aircraft; and ERAPSCO Inc. gets $9.6 million more for 1,800 AN/SSQ-101A sonobuoys.
The Air Force is developing hybrid-electric engines for the the next generation of stealth fighters, Aviation Week reports. The service's sense-and-avoid tests (paywall) for UAVs are reportedly going well, Inside Defense reports.
Analyst says the next Russian fighter could match U.S. jets, Wired reports.