Budget Discussions Include Delaying JSF, Ending Fair-Share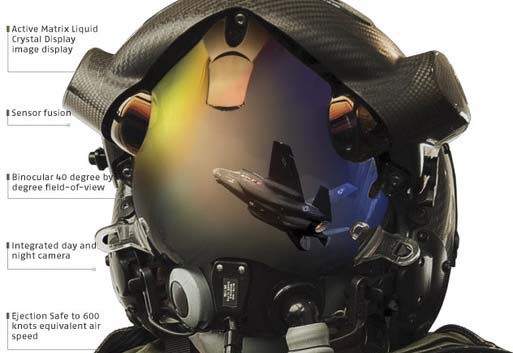 Morning Coffee is a robust blend of links to news

around the Internet concerning the Naval Air Station Patuxent River economic community. The opinions expressed here do not necessarily reflect those of the Leader's owners or staff.
Defense officials warn Secretary of Defense Chuck Hagel against a plan to delay the JSF, saying the costs sayings are not worth it, reports Dow Jones Business News on Nasdaq.com.
Two congressmen call upon the Pentagon to replace equal budget allocation among the branches with strategic thinking about future threats, reports Breaking Defense.
How will the Guard, the Reserves and the Active emerge from sequestration? Breaking Defense hears from the Reserves.
Unconfirmed sources, according to Economic Times, say none of the three competitors met South Korea's $7.3 billion price for 60 fighter jets. Italy's JSF buy is still a go, reports Defense News. UK in receipt of its third F-35, reports Defense World. Israel becomes ninth nation to sign-up for a JSF crafted specifically for its needs, reports Aviation Week, and will provide the first non-U.S. operators of the fighter jet in 2016.
The Army scrapping 12 combat brigades is not a response to sequestration, Defence Talk reports, chief of staff General Ray Odierno said if automatic budget reductions to continue, up to 100,000 additional troops would be cut from the Army.
A very private, privacy officer joins the Administration, reports GovExec,
German magazine Der Spiegel cites information from Edward Snowden showing U.S. conducted surveillance of European officials, reports CNN Security Clearance.
First U.S. – China meeting on rules of the road for cyber slated for next week, reports Breaking Defense.
Mr. Hagel tells committee its goal is to eradicate the crime of sexual assault from the military, reports Defense.gov.
New Jersey joins 42 states restricting drones, reports The Hill.
South Korea and China agree nuclear weapons are "unacceptable" in North Korea, reports Defence Talk.
Lockheed scheduled July 19th for launch of its second MUOS Satellite for the U.S. Navy, reports Satellite Today.
Fort Meade Alliance appoints new board members, reports the Maryland Gazette. The board consists of 22 voting members, representing a diverse group of business and industries in the Fort Meade region.
Opinions vary on how Pentagon furloughs will impact the overall economy, reports Marketplace.
Class cancellations forced by furloughs imposed upon the Naval Academy by sequestration will be made up the same as weather cancellations, reports ABC News.
General Dynamics Information Technology, Fairfax, Va., is being awarded a $25,000,000 modification to a previously awarded cost-plus-fixed-fee, indefinite-delivery/indefinite-quantity contract (N00421-08-D-0013) for approximately 300,000 hours of integrated logistics services in support of technical analysis and investigations of Foreign Military Sales programs.  This work will be performed in Patuxent River, Md. (56 percent); Annandale, Va. (9 percent); Philadelphia, Pa. (7 percent), Jacksonville, Fla. (6 percent); the Philippines (6 percent); Arlington, Va. (4 percent); and at various locations inside and outside the United States (12 percent); and work is expected to be completed in September 2014.  Funds are not being obligated at the time of award.  Funds will be obligated on individual delivery orders as they are issued.  The Naval Air Warfare Center Aircraft Division, Patuxent River, Md., is the contracting activity.
Engility Corp., Mount Laurel, N.J., is being awarded a $12,490,000 modification to a previously awarded cost-plus-fixed-fee contract (N00421-12-C-0048) to exercise an option for engineering services in support of the Joint Precision Approach and Landing Systems and the Navy Unmanned Combat Aerial Systems programs.  Services to be provided include requirements definition and analysis; prototyping; test and evaluation; technical assistance; system analysis; engineering; software development, integration and maintenance; test data acquisition; reduction and analysis; technical logistic support; configuration management; training support; and program and project management.  Work will be performed in St. Inigoes, Md. (95 percent); Providence, Rhode Island (3 percent); and Chicago, Ill. (2 percent); and is expected to be completed in January 2014.  Fiscal 2013 Research, Development, Test and Evaluation, Navy funds in the amount of $3,950,158 are being obligated on this award, none of which will expire at the end of the current fiscal year.  The Naval Air Warfare Center Aircraft Division, Patuxent River, Md. is the contracting activity.