Bohanan Thanks Navy Marine Relief Society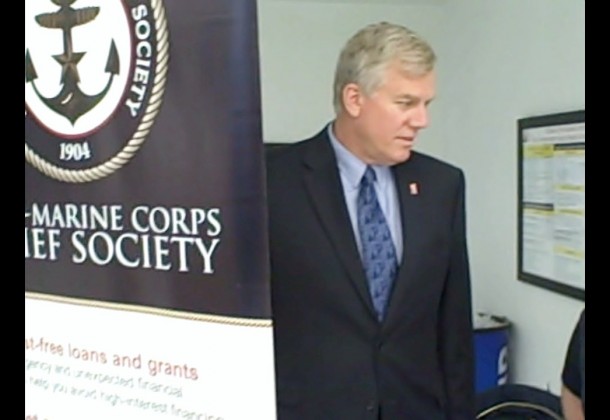 Posted for
Del. John Bohanan
Pax Leader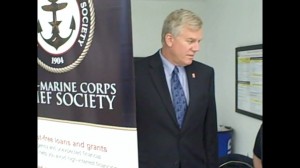 Southern Maryland's growing veteran population has always been on the front burner with Del. John Bohanan MD-29B.
He has worked nationally, at the state-level, regionally and very close to home in his district surrounding the Patuxent River Naval Air Station.
He has advanced successful legislation for military families' benefits and is a tireless advocate for the US Navy and its mission at Pax River.
With supporting advocacy from Del. Bohanan, Three Oaks Center in St. Mary's County applied and won multi-year funding from the Department of Defense to fight veterans' homelessness and also the difficulties that often surround families who find themselves without shelter.
At the Three Oaks Center's Southern Maryland Veteran Initiative's Stand Down Del. Bohanan drew the camera's focus to the Navy-Marine Corps Relief Society and thanked them for their ongoing efforts to see that sailors and marines and their families will be cared for.
"For over a century, the Society has expanded its services and programs to support the changing needs of service members and their families," reads the Relief Society's website. "Yet our support is still provided by people who care about making life better for Sailors and Marines. Some things never change. "
The volunteer organization operates out of Building 401 at Pax River:NAS, Monday through Thursday from 8 until 2.
[youtube=https://www.youtube.com/watch?v=fc2dI2Y1aJY]