Aviation Catapults Topic of Library Program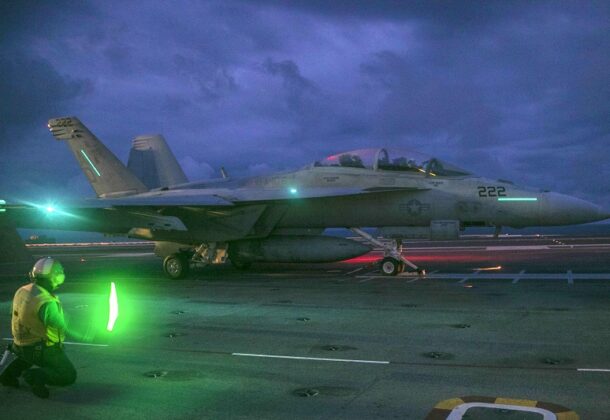 An F/A-18F Super Hornet attached to the "Gladiators" of Strike Fighter Squadron 106 prepares to launch from the flight deck of the aircraft carrier USS Gerald R. Ford. The Ford uses an electromagnetic aircraft launching system first developed in St. Mary's County. (US Navy photo by Mass Communication Specialist Seaman Aimee Ford)
Join the St. Mary's County Library for a "Cold War Era Aviation Catapults at NAS Patuxent River" Zoom program from 7 to 8pm Monday, January 30.
Register here.
Dr. James Gibb will use an archaeological framework to discuss catapult systems developed at Naval Air Station Patuxent River during the Cold War era.
USS Gerald R. Ford, representing a new class of aircraft carrier, uses an electromagnetic aircraft launching system, first developed for the US Navy in St. Mary's County. That original experimental system, the 1945 Electropult, was demolished in 2021 after detailed documentation.
This illustrated presentation will examine from the perspective of industrial archaeology several catapult systems developed at NAS Patuxent River.