More than 400 Military Drones Crashed Since 2001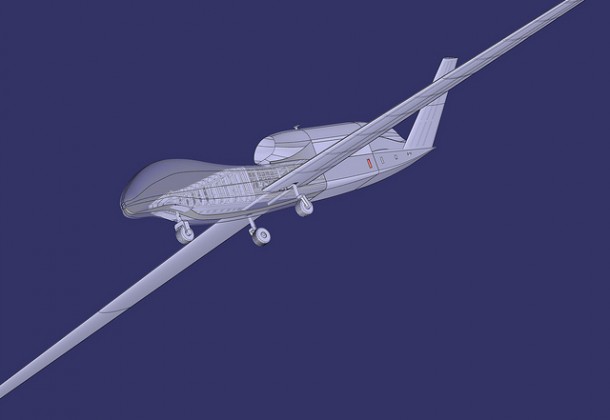 Morning Coffee is a robust blend of links to news around the internet concerning the Naval Air Station Patuxent River economic community. The opinions expressed here do not necessarily reflect those of the Leader's owners or staff.

A year-long Washington Post investigation revealed that more than 400 large US military drones have crashed in major accidents around the world since 2001. Military drones crashed into homes, farms, runways, highways, waterways and, in one case, an Air Force C-130 Hercules transport plane in midair. Drone malfunctions include mechanical breakdowns, human error and bad weather. Almost half the MQ-1 Predators bought by the Air Force have been involved in a major accident. A Navy RQ-4 Global Hawk surveillance drone with a wingspan as wide as a Boeing 757′s slammed into the Eastern Shore in June 2012, igniting a wildfire. Although no one has died in a drone accident, the Post's findings counter the federal government's assurances that commercial drones will be able to fly safely over populated areas and in the same airspace as passenger planes.
DoD budget cuts have left the US incapable of responding to increasingly complex security threats around the world, according to SecDef Chuck Hagel and Joint Chiefs Chair General Martin Dempsey, reports Talk Radio News Service. Sequestration cuts "will jeopardize the readiness and capability of our armed forces and shortchange America's ability to effectively and decisively respond when global events demand it," Mr. Hagel told the Senate Appropriations Subcommittee last week.
Maryland Governor and Lieutenant Governor candidates summarize their positions on the controversial Somerset wind farm and its potential consequences to NAS Patuxent River in delmarvanow. Gov. Martin O'Malley recently vetoed a delay in construction of the turbines that had been proposed in order to study the wind turbines' impact on radar for NAS Pax River's flight testing.
Although this year's air show season began with reports of record attendance, many are still concerned about the spectacles' future as they try to survive in a time of sequestration-driven military cutbacks, reports the Military Times. Last year the Navy's Blue Angels schedule was canceled along with many other air show military regulars, including smaller "tactical demonstration" flights, parachute teams and even ground displays of aircraft and other military hardware. About 25 airshows, almost 10 percent of the total, have been grounded for good, unable to rebound from last year's loss of military elite airshow performers.
A mangled trumpet was recently illegally recovered from the USS Houston, the flagship of the Asiatic Fleet at the beginning of World War II, reports Stars & Stripes. The heavy cruiser tangled with a Japanese invasion fleet in 1942, and now lies at the bottom of the sea off the Java coast, along with almost two-thirds of her crew. An Australian diver, driven by guilt as the trumpet swiftly decayed, turned the instrument over to the US Navy, which is working to stabilize the relic. It will then be placed in National Museum of the US Navy. The fate of its owner is a mystery.
Some service members' household goods shipments are being "held hostage" by subcontractors in an effort to force contractors to pay for other work they've performed, according to the Military Times. The Surface Deployment and Distribution Command (SDDC), the agency responsible for military moves for all services, has "received notice of agents holding shipments hostage because of nonpayment for services performed," SDDC officials said in a June 17 memo.
The Navy is combining Naval Air Warfare Center (NAWC) Weapons Division China Lake, Calif., and NAWC Weapons Division Point Mugu, Calif., in a move to streamline its organization and reduce overhead costs, according to Seapower Magazine. NAWC –responsible for various research, development, test and evaluation of aerial weapons — is headquartered at NAS Patuxent River.
Seven Lockheed Martin locations were awarded the Defense Security Service's (DSS) 2014 James S. Cogswell Outstanding Industrial Security Achievement Award, reports MarketWatch. The award is one of the most prestigious honors that can be given to cleared industry contractors. This is the first time one company has ever received seven Cogswell awards. More than 13,000 defense contractors were nominated for Cogswell Awards but only 40 companies were selected.