Is the Best Fighter Ever, Worth It?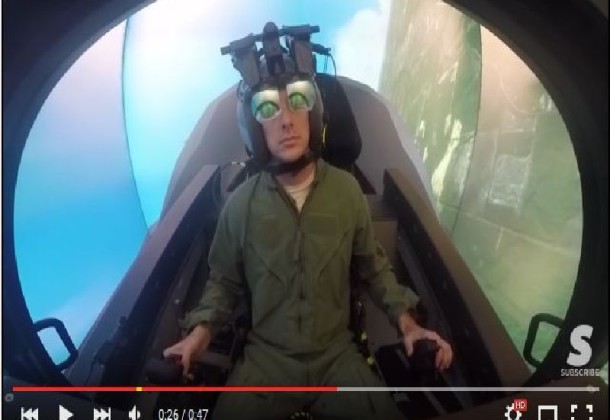 Morning Coffee is a robust blend of links to news around the internet concerning the Naval Air Station Patuxent River economic community. The opinions expressed here do not necessarily reflect those of the Leader's owners or staff.

Spoid describes the F-35 simulator as the best video game ever and produces its own video to show why. US News and World Reports concludes the  F-35 is not worth its cost.
Navy proposals regarding counter-sub technology, make clear Russian submarine activity in the Atlantic is seen as a threat, reports Bloomberg. Russian Prime Minister Vladimir Putin takes a mini-sub to visit underwater spoils Russia gained from last year's annexation of the Crimea, reports New York Magazine.
Flashing, LED license plates on drones, carrying encrypted identification, could address many safety and privacy concerns regarding unmanned aircraft, reports MIT Technology Review.
The MQ-4C Triton entered an anechoic chamber at NAS Patuxent River last week, for an eight-week test, reports Military Embedded Systems; it's the first unmanned aircraft controlled from an external ground station inside the chamber.
No cause yet given for deaths of two Marines at Camp Lejeune, NC,  under investigation, reports Military.com.
Southern Maryland News reports on Congressman Steny Hoyer's Make It In America tour of District 5 businesses.
A new North Carolina law allows designated National Guard members to carry concealed weapons in state buildings, such as recruiting offices, reports PilotOnline.
Keel-laying ceremony for the second Gerald R. Ford-class nuclear-powered aircraft carrier is set for Aug. 22 at the Newport News Shipbuilding shipyard, reports Seapower Magazine.