Pax River Tricare Center to Close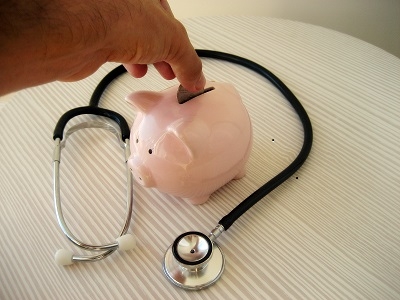 Morning Coffee is a robust blend of links to news around the internet concerning the Naval Air Station Patuxent River economic community. The opinions expressed here do not necessarily reflect those of the Leader's owners or staff.

The Patuxent River Naval Air Station Tricare Service Center is being closed in the spring by the Department of Defense along with 189 others, according to  Baynet.com. The healthcare center closings represent an effort to save $250 million over five years. The face-to-face services will be replaced by toll-free phone and online access.
Navy officials are continuing to investigate the cause of a Northrop Grumman BQM-74 unmanned aircraft system crash into the USS Chancellorsville, reports DefenseTech. The drone crashed into the ship last weekend off the coast of Southern California during a radar tracking exercise slightly injuring two sailors. The Navy has suspended all target drone exercises involving the BQM-74E drone along with the BQM-34S drone, which uses the same control system, according to the Navy Times.
The Chairman of the Joint Chiefs of Staff said in a speech last week that the US is "vulnerable" to mass cyber-attacks from adversary nations, including China and Iran, reports the Hill. Gen. Martin Dempsey's comments reflect concerns addressed by Pentagon leaders who recently created new cyber-security measures for defense firms working with the department. DoD weapons contractors will now be required to report security breaches "that result in the loss of unclassified controlled technical information from these networks."
The Department of Defense has been slow to adapt open source technologies due to its reliance on legacy systems, long acquisition cycles and security concerns, according to FCW.  But that is changing due to budget pressures, faster technology innovations and the growing need to share information.
Boeing's P-8 Poseidon-based Maritime Surveillance technology will be demonstrated next year in a Bombardier Challenger aircraft platform, reports Aviation Week. The business jet will carry a Selex 7000-series radar mission system, electronic support measures system, as well as an electro-optical camera. These modifications will convert the jet into Boeing's Maritime Surveillance Aircraft which will provide long-range search and rescue, anti-piracy, environmental and economic zone patrol capabilities.
The chief of the Italian Air Force, Lt. Gen. Pasquale Preziosa, stressed the importance of the Lockheed Martin F-35 fighter as a coalition resource, reports Breaking Defense. Lt. Gen. Preziosa states that the F-35 "is an information warfare airplane which can share data across a fleet of global players. It is a plane with coalition designed into the aircraft."
Deployment of the Defense Department's modernized electronic health record (EHR) system has been delayed until 2017, reports DefenseOne.  The initial effort was halted in February when estimated costs hit $28 billion. The Navy will manage the new Defense EHR procurement which will result in an award to a single systems integrator that will provide commercial EHR software.
Pacific Architects and Engineers Applied Technologies, Fort Worth, Texas, is being awarded a $44,577,164 indefinite-delivery/indefinite-quantity contract for the development, testing, and installation of the SureTrak Surveillance System for the US Navy, US Air Force, the National Aeronautics and Space Administration, and governments in Africa under the foreign military sales program. Work will be performed at the Naval Air Warfare Center (NAWC) Aircraft Division, Patuxent River, MD (10 percent); NASA Wallops Test Facility, Wallops, VA (4 percent); Vandenberg Air Force Base, Lompoc, CA(2 percent); Patrick Air Force Base, FL (2 percent); NAWC Weapons Division, Pt. Mugu, CA (1 percent); Naval Surface Warfare Center, Dahlgren, VA (1 percent); and at various locations outside the United States (80 percent), The Naval Air Warfare Center Aircraft Division, Patuxent River, MD, is the contracting activity.
The Boeing Co., Seattle, Wash., is being awarded a $26,879,866 modification to a previously awarded fixed-price-incentive-firm contract (N00019-12-C-0112) to exercise an option for the diminishing manufacturing sources re-design in support of the US Navy P-8A Full Rate Production Lot I aircraft.  Work will be performed in Seattle, Wash. The Naval Air Systems Command, Patuxent River, MD is the contracting activity.
The Boeing Co., Defense and Space Group, Seattle Wash., is being awarded at $10,119,307 firm-fixed-price requirements contract to repair 559 items required to support the P8 aircraft.  Work will be performed in Dallas, Texas. NAVSUP Weapon Systems Support, Philadelphia, PA, is the contracting activity.