Williams Chosen for Civic Fellowship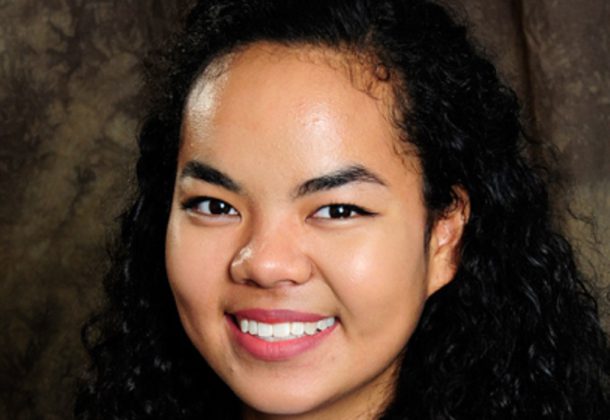 Elle Williams, 20, of La Plata has been selected to be a part of the Newman Civic Fellowship Program. She was nominated for the honor by College of Southern Maryland President Dr. Bradley Gottfried.
"I have come to know Elle through her committed involvement with CSM's Student Government Association, and she demonstrates strong and committed leadership to bring about positive change as she not only collaborates with her community college peers but she also engages within the larger community through her broad civic involvement," Dr. Gottfried wrote in a letter of recommendation for Williams to the fellowship program.
Participating in the program will allow Ms. Williams to work with like-minded students who are committed to improving community life and to educating students for civic and social responsibility. The fellowship is essentially a network of students who collaborate with one another and come up with solutions to issues that arise near them.
Ms. Williams graduated from Henry E. Lackey High School and is a full-time student at CSM. She plans to continue her education at the University of Maryland College Park in the fall. She is keenly involved in CSM's student association as the organization's secretary. Her goal is to one day become a publicist promoting nonprofit organizations.
"Receiving this award is an immense honor and to me it affirms that dedicating time to help others can be rewarding in many ways. My work with my community has been altruistic; however, being awarded this fellowship is a blessing I graciously accept," she said.
In addition to her studies, Ms. Williams volunteers with a number of organizations, as a student leader in her church, St. Catherine's of Alexandria, and as a tutor with Charles County Literacy Council. She also volunteers at the USO at Joint Base Andrews.
The Newman Civic Fellowship Program is a national cohort of community-committed students. The fellowship is named for Frank Newman, one of the founders of Campus Compact, who dedicated his life to creating opportunities for student civic learning. Campus Compact is a national coalition of more than 1,000 college and university presidents — representing some six million students.
For information about CSM Student Life, click here.
For more about the College of Southern Maryland, visit its Leader member page.