White House Seeks Civilian & Military Pay Raise Cap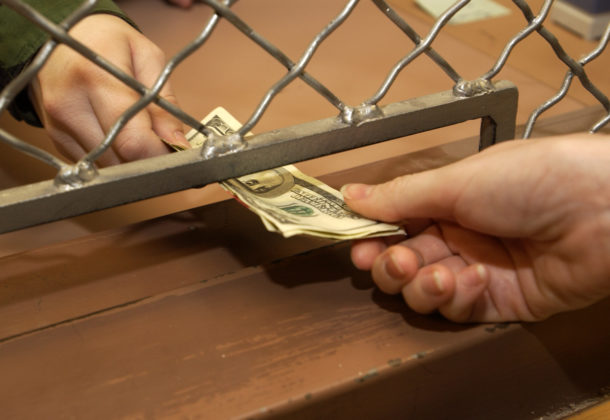 Morning Coffee is a robust blend of links to news around the Internet concerning the Naval Air Station Patuxent River

economic community. The opinions expressed here do not reflect opinions of the Leader's owners or staff.
White House officials tell Congress of plans to cap the federal civilian pay raise at an average of 1.9 percent for 2018 and to limit the military pay raise to 2.1 percent, reports Military Times. President Donald Trump said the moves are  to "put our nation on a sustainable fiscal course" while still ensuring wage increases for the government employees.
Transgender soldiers are suing President Trump over the administration's ban on transgender people serving in the military, reports The Hill.
Trump tosses Dreamer's fate to Congress, building a six-month delay into his lifting of the ban on deporting young undocumented immigrants who arrived in the US as children, reports The Hill.
The US government spends about $28 billion on cybersecurity, according to budget watchdog group Taxpayers for Common Sense. Fifth Domain links to its cyber spending database, which breaks down in detail all unclassified government cyber spending.
As they left for summer recess, Congress made it easier for WWII vets exposed to mustard gas to receive medical and disability benefits. Advocates hope returning legislators will take up similar legislation for Vietnam veterans exposed to Agent Orange during their tours in the waters of southeast Asia, reports Navy Times.
Navy Times reports that Navy officials scheduled to appear on Capital Hill next week can expect to be closely questioned over a string of fatal mishaps at sea, including "underlying problems" with readiness associated with the collisions of the Arleigh Burke-class destroyers Fitzgerald and John S. McCain. The incidents left dead 10 of the McCain's sailors and seven of the Fitzgerald's.
North Korea's detonation Sunday of a sixth nuclear bomb prompted DefSec James Mattis to warn, even the threat to use such a weapon against the United States and its allies "will be met with a massive military response,"  reports The New York Times. Trump hinted at one extreme option of stopping all trade with any country doing business with North Korea. The administration has declined to discuss the implications of separating the US economy from China.
South Korea responded to the nuclear test saying it will install the remaining four launchers of a United States missile shield, conduct more drills, and seek deployment of US assets, including strategic bombers, in a sign of stronger military actions to come, reports The Straits Times.
South Korean President Moon Jae-in released a statement in response to Trump's tweet calling his nation's response "appeasement," saying, "South Korea is a country that experienced a fratricidal war. The destruction of war should not be repeated in this land. We will not give up and will continue to push for the denuclearization of the Korean Peninsula through peaceful means working together with our allies."
 Thousands of cyber attacks are reported on German Prime Minister Angela Merkel's website from Russian IP addresses, reports The Straits Times.
Washington Technology releases its Technology Fast 50, a list of the fast growing small businesses in the government market ranked by their compound annual growth rate from 2012 through 2016.
Hurricane Harvey relief efforts continue with 10,000-plus troops on duty this week, reports Army Times. Twenty-three states are providing Army and National Guard members to assist with search and rescue caused by the catastrophic flooding in Texas.
Florida and Puerto Rico declare states of emergency as Hurricane Irma looms, reports The Washington Times.
United Technologies Corp. will purchase Cedar Rapids, Iowa-based avionics contractor Rockwell Collins for $30 billion in a move to establish a new aerospace systems supplier to serve global clients, reports CNBC.
Governor Larry Hogan seeks $67 million in cuts to current Maryland budget, reports The Washington Post. The Board of Public works, comprised of Gov. Hogan, Comptroller Peter Franchot, and Nancy Kopp is scheduled to consider it today, Sept. 5, 2017.
Contracts:
Tech Systems Inc., Alexandria, Virginia, was awarded a $17,164,910 modification (00539) to contract W52P1J-12-G-0047 for supply, maintenance and transportation in support of logistics support services at Schofield Barracks, Hawaii. Work will be performed in Honolulu, Hawaii, with an estimated completion date of Sept. 5, 2018. Fiscal 2017 operations and maintenance (Army) funds in the amount of $3,672,014 were obligated at the time of the award. US Army Contracting Command, Rock Island Arsenal, Illinois, is the contracting activity. 
Huntington Ingalls Inc., Newport News, Virginia, is being awarded a $104,955,829 cost-plus-fixed-fee modification to a previously awarded contract (N00024-15-C-2105) to exercise options for engineering, technical, design, configuration management, integrated logistics support, database management, research and development, modernization, and industrial support for nuclear submarines. Work will be performed in Newport News, Virginia, and is expected to be completed by September 2019.  Fiscal 2017 other procurement (Navy); fiscal 2017 research, development, test and evaluation; and fiscal 2015 shipbuilding and conversion (Navy) funding in the amount of $5,702,163 will be obligated at the time of award and funds will not expire at the end of the current fiscal year.  The Naval Sea Systems Command, Washington, District of Columbia, is the contracting activity.
E3 Federal Solutions, McLean, Virginia, is being awarded an $8,480,600 firm-fixed-price contract to obtain administrative and analytical services to various offices within the Office of the Under Secretary of Defense for Acquisition, Technology, and Logistics. Work performance will take place in Arlington, Virginia. The expected completion date is Sept. 22, 2022. Fiscal 2017 operations and maintenance funds are being obligated at the time of the award. Washington Headquarters Services, Arlington, Virginia, is the contracting office (HQ0034-15-A-0015).
CORRECTION: The contract announced on Aug. 31, 2017, for Atlantic Machinery Inc., Silver Spring, Maryland, for $31,000,000 was announced with an incorrect contract number. The correct contract number is SPE8EC-17-D-0011.