Wathen Named Outstanding NAWCAD Intern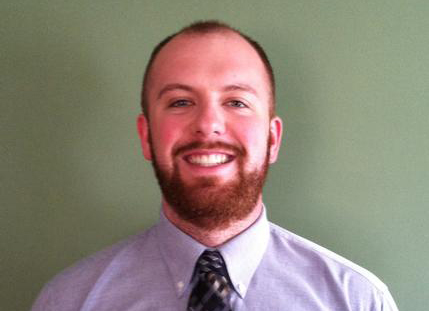 Engineering student Wesley Wathen from the University of Maryland, College Park, received the UMD Outstanding Co-op/Intern Award on April 19 for academic achievement and his work at Naval Air Warfare Center Aircraft Division facilities located at Webster Auxiliary Field, St. Inigoes, Maryland.
Twenty different companies nominated candidates for the award. A panel reviewed the candidates and selected Wathen. Dave Hager, chief engineer of NAWCAD's Integrated Communications and Information Systems Division nominated Wathen for the award.
Cooperative education combines practical work experience with classroom education. The UMD co-op program involves a partnership with NAWCAD, the College of Southern Maryland and Southern Maryland Higher Education Center (SMHEC).
To participate in the UMD co-op program, students must be accepted into the school of engineering and then interview successfully at the Pax River Career Development Division. By the time students have completed the two year co-op program, they have earned a mechanical engineering degree.
Students take the co-op engineering courses at SMHEC and College Park. SMHEC has a new facility and mechanical engineering laboratory installed by NAWCAD and is certified by the Accreditation Board for Engineering and Technology as part of UMD.
Co-ops are required to complete 640 hours in the workplace. As future employees they obtain hands-on career experience in their fields while making positive contributions as team members. For Wathen, this means learning and performing engineering analysis, problem solving, team leadership, communication system integration and installation. The co-op experience also provided him the opportunity to demonstrate his ability to excel in team situations when he traveled to Montana and Washington to work with the Wireless Services Program Office of Customs and Border Protection. Wathen led a team of contractors to the U.S. border to install critical communications links at new U.S. Border Points of Entry.
Wathen began the engineering co-op program in May 2009 and will graduate next spring with a Bachelor of Science degree in mechanical engineering. After completing the co-op program, he will be able to join NAWCAD full time as an electronics engineer.
Source: NAWCAD Public Affairs