Walden Partners With Pyramid Healthcare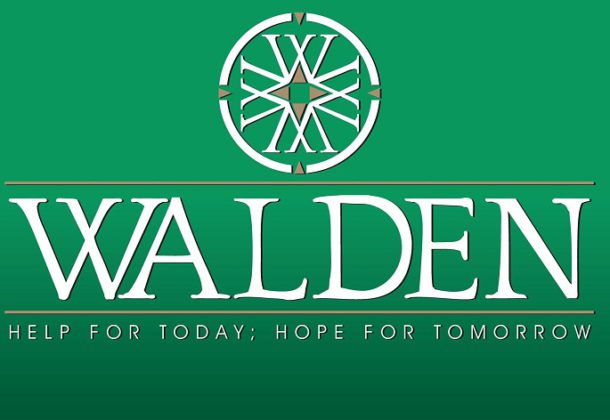 Walden has announced a partnership with a premier East Coast behavioral health care provider to enhance and improve its local services. Walden's leadership wants to bring additional services to Southern Maryland as well as share its successful model with other Maryland communities in need of quality behavioral health services. In keeping with the dynamic nature of the organization and its values and goals, Walden will partner with Pyramid Healthcare Inc.
Pyramid Healthcare was founded in 1999. Today, Pyramid Healthcare employs a staff of over 2,000 and operates 78 facilities and six autism schools in Pennsylvania, New Jersey, and North Carolina. Pyramid offers a variety of treatment, education, and recovery services for adults and teens through a network of residential and outpatient substance use, mental health, and eating-disorder facilities.
Pyramid facilities are CARF-accredited, are a long-standing member of the Rehabilitation and Community Providers Association, and share Walden's commitment to excellence, support of CARF certification, and the unique set of services that link community members to a full continuum of behavioral health treatment and recovery access.
Walden leadership sees the decision as a new opportunity to expand and improve behavioral health services for the community.
"Walden has long been a leader in the provision of a comprehensive continuum of care, and we hope to grow our brand in other communities around the state. We have much to be proud of and believe this partnership allows us to build on our strong foundation," said Kathy O'Brien, PhD, Walden's CEO of 45 years.
Walden was among the first behavioral health providers in the country to link a therapeutic screening and response to trauma to their substance use treatment services. This is now considered a national best practice.
"We are proud of our 45-year history of providing 'Help for Today, Hope for Tomorrow' and our future will build on and honor our keystone belief in responding to community needs," O'Brien, said.
Since 1973, Walden's presence in Southern Maryland has provided help and hope to those impacted by crisis, trauma, substance use, or mental health concerns. Walden is proud of its history of modifying and increasing services as the needs of the community have evolved. As an organization, it believes in quality treatment and strives to provide premier behavioral health services to Southern Maryland.
From humble beginnings to their current status as a nationally recognized organization, Walden's commitment to providing community members the service excellence that they deserve remains unchanged.
"The times have changed, however, and we must grow and change to respond to the ever increasing complexity and acuity of health needs experienced by the people in the communities we are privileged to serve. With the changes in public funding and the ever-increasing need for quality treatment, the board of directors and leadership have sought to make sure we have mission sustainability, financial viability, and the ability to expand our wonderful services. This partnership accomplishes all three," Dr. O'Brien said.
Walden believes the partnership is a gift to the community that will ensure they can "ride the tide of change" and bring additional services.
Walden leadership sincerely thanks the community for its past and present support of its programs. Community members with general questions about the change can contact Dr. O'Brien at kathleen@waldensierra.org. Clinical services questions may be directed to Betsy Lenhart-Cooksey, clinical services officer, at betsy@waldensierra.org. Questions regarding community outreach and services may be directed to Laura Webb, recovery support director, at lauraw@waldensierra.org. Dr. O'Brien, Ms. Lenhart-Cooksey, and Ms. Webb will be staying on. Pyramid will bring in a chief operations officer to assist with blending the organizations.
Walden will continue to provide its full range of inpatient and outpatient substance use treatment, outpatient mental health treatment, and recovery support/peer services. Walden is in the process of turning over its programming offering free crisis and trauma services to the best community partners possible to assume these services for victims of domestic violence sexual assault and violent crime.
All facility sites will remain open.
Walden will continue to accept all insurance carriers it currently partners with as well as pursue the opportunity to be in network with additional carriers. It is an ongoing goal to remove financial barriers to accessing behavioral health care. Peer recovery support services will remain available at no cost.
Walden anticipates that there will be continuity of staff and services with an expansion of staff and services over time.
Walden will no longer be a non-profit organization, although operations will continue under the Walden name. Walden Sierra will become a foundation that will honor the tradition of Walden's role in the community by providing hotline services as well as promoting research and best practices in behavioral health treatment.
For more information about Walden Behavioral Health, visit its Leader member page.