Walden Joins Seminar on Substance Abuse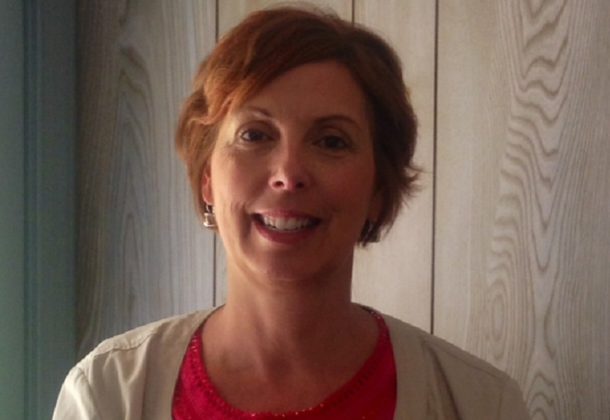 Elizabeth "Betsy" Lenhart-Cooksey, Chief Services Officer at Walden Behavioral Health, joined the panel at the recent Health Awareness Seminars on Substance Abuse at the Naval Air Station Patuxent River.
The seminars last month were designed to increase awareness among the military and civilian workforce of the magnitude and devastation opiate and alcohol abuse wreak on the community. Seminars described the signs of usage, taught what to do in the case of an overdose, and provided information about resources for help, within and external to NAVAIR.
The seminars were open to all personnel at NAS Pax River, Webster Outlying Field, and the Navy Recreation Center in Solomons.
"Walden was excited to work with our neighbors at NAS Pax River to help raise awareness about this important issue," Ms. Lenhart-Cooksey said. "Attitudes must change and stigma be removed if people struggling with the illness that is addiction are to be helped to recover. We want people to lead healthy, meaningful lives, and only by working in partnership will this be achieved for our communities."
Ms. Lenhart-Cooksey has been working in the clinical and administrative aspects of the substance abuse and mental health field since 1994. She holds a master's in social work from the University of Maryland School of Social Work and an MA in counseling psychology from Bowie State College. She completed her undergraduate work at Towson State University. She is a licensed certified social worker-clinical (LCSW-C) and a licensed certified alcohol and drug counselor (LCADC).
Her professional experiences include clinical work in private practice and in day treatment programs. She also has served as the director of family support services at Hospice of St. Mary's. In 1999, Ms. Lenhart-Cooksey joined the Walden staff as a clinical services coordinator in the substance abuse treatment program. Since that time, she has held positions of increasing responsibility to include program supervisor and residential services coordinator. Until her promotion to clinical services director in 2011, she had been serving most recently as Walden's outpatient treatment supervisor with clinical and administrative oversight of Walden's outpatient sites in Lexington Park, California, Charlotte Hall, and Waldorf.
As clinical services director, Ms. Lenhart-Cooksey has a unique opportunity to assist adolescents and adults seeking treatment for substance abuse or co-occurring substance abuse and mental health treatment as well as to interact with family members. She also is actively involved in representing Walden with community partners, to include the St. Mary's County Detention Center, Department of Social Services, Department of Parole and Probation, Medstar St. Mary's Hospital, Health Connections, and Greater Baden Medical Services
In addition to Walden Behavioral Health, seminar panel members represented NAVAIR's Total Force Strategy & Management Department and Security Division, St. Mary's County Sheriff's Office, St. Mary's County Health Department, and the St. Mary's County public schools superintendent. Special guests shared their stories of hope and personal journey. A question-and-answer session followed the presentations.
A recent executive order from Maryland Gov. Larry Hogan's activated the state's emergency management authority and enabled increased and more rapid coordination between state and local jurisdictions to develop effective plans and strategies to address the issue of the growing rates of heroin, opioid and fentanyl use. The order also provides $50 million in funding over a five-year period to support prevention, recovery, and enforcement efforts across the state.
Along with much of the nation, Maryland is experiencing the emergence of a new threat in the form of potent and cheap synthetic opioids, such as fentanyl. Deaths related to fentanyl have risen dramatically in the state, as the drug is 80 times more potent than morphine, approximately 40 to 50 times stronger than street-level heroin, and is being mixed with heroin to increase its potency, according to a news release from the governor's office.
About Walden Behavioral Health
Walden's services are available to anyone with any type of crisis in St. Mary's County. Crisis services can be accessed a few different ways: call the 24-hour crisis hotline (301-863-6661) anytime, connect with one of Walden's collaborative partners, and come in to the Hope Place office in Lexington Park for same-day, walk-in access.
Hotline associates are available to assist individuals with safety planning, assessing their support system, referral to legal aid, linkage to shelter, mental health and substance use programs, as well as recovery support services. Walden helps thousands of local citizens each year. No matter what the issue, the staff are ready to provide support and assistance. Call anytime day or night at 301-863-6661. Staff members are ready to listen.
Walden has pledged to continue to bring Southern Maryland "Help for today. Hope for tomorrow" with a range of traditional and non-traditional behavioral health options. Recovery Support services at Beacon of Hope, Walden's Recovery Community Center located in Millison Plaza in Lexington Park, are free and open to the public services delivered by peers — those with life experience and training — with many individualized and group peer support options. The Cove/DFZ's clubhouse for 12- to 17-year-olds is also free.
For more information about Walden Behavioral Health, visit its Leader Member Page.