Walden Cancels Annual Fundraiser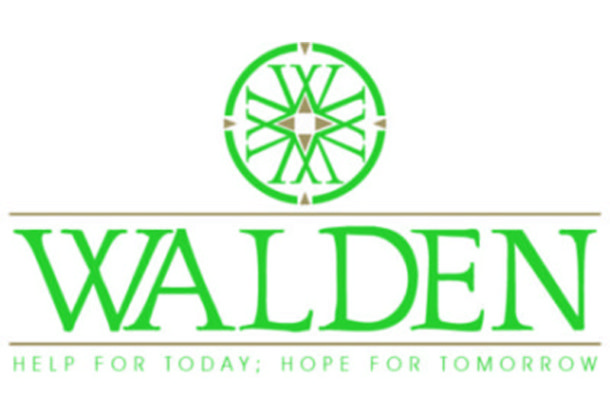 Walden Behavioral Health has canceled its annual fundraiser scheduled for Friday, Sept. 29.
The decision was announced in a Sept. 11 letter to Walden friends and supporters from Dr. Kathleen O'Brien, chief executive officer of Walden Sierra Inc.
Dear Walden Friends,
St. Mary's has always been a "Community that Cares" about the most vulnerable. In that spirit, and in recognition of the devastation caused by hurricanes Harvey and Irma, we have made the difficult decision to cancel our annual fundraiser planned for September 29th.
Firstly, we would like to thank our valued supporters of our annual fundraising event, including corporate sponsors, individual donors, and staff who have already pledged their support to the 2017 event. Your ongoing support and generosity is very much appreciated by the board, staff, and clients of Walden.
Hurricanes Harvey and Irma have led to an unprecedented level of need which Walden would like to recognize.  With this in mind, we would urge you to support either the official charities set up to support the hurricane recovery effort, or if you prefer, to support local homelessness through our partner, Three Oaks Center.
To assist you in supporting these efforts, we recommend making donations through the following official channels: UNISEF USA or Three Oaks Center.
We look forward to working with you again in the future in support of our community and its drive for a healthier life as we continue to provide "Help for today, hope for tomorrow."
About Walden Behavioral Health
Walden has spent more than 40 years offering a comprehensive array of behavioral health treatment and recovery services to people and families throughout Southern Maryland.
The organization's services include one of the country's oldest 24-hour crisis hotlines, which manages to help thousands of people each year. Walden also offers crisis intervention and trauma services, whether the crisis is related to drug and alcohol treatment, relationship abuse or sexual assault, mental health therapy, and community and recovery support. It operates from locations across Southern Maryland in Waldorf, Charlotte Hall, Lexington Park, and California.
Like the rest of the state and nation, Southern Maryland is seeing a growing need for treatment options. In March of this year, Gov. Larry Hogan declared a state of emergency in the state. The declaration is part of a strategy that aims to tackle the growing opioid epidemic. Gov. Hogan called on partners, including non-profits such as Walden Behavioral Health, to "step up to the mark" to fight this issue together.
Hotline associates are available to assist individuals with safety planning, assessing their support system, referral to legal aid, linkage to shelter, mental health and substance use programs, as well as recovery support services.
24-Hour Hotline: 301-863-6661
Appointments: 888-912-7366
For more information about Walden Behavioral Health, visit its Leader member page.