Vote: Every Voice Deserves to Be Heard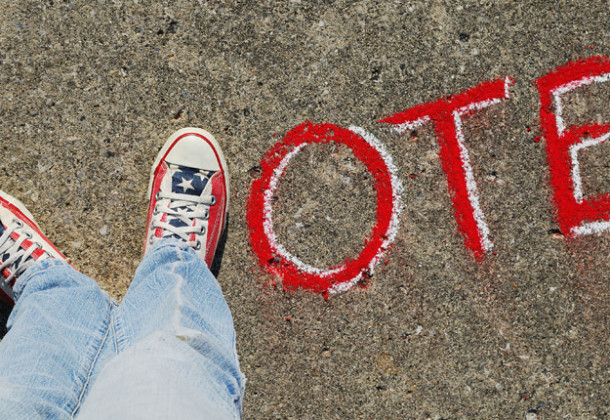 House Democratic Whip Steny H. Hoyer (D-MD) calls 2016 the most consequential presidential election he has ever participated in and urges voters to vote.
At a recent rally in Leonardtown, MD, to introduce the Democratic candidate for the MD Senate seat, Chris Van Hollen, Rep. Hoyer spoke off the cuff about the upcoming presidential election and urged voters throughout his district to vote in what he called the "Most important in which I've ever participated. … The differences in values are so stark … between responsibility and security and irresponsibility and insecurity … not Republican versus Democratic, this is about, Is America going to continue to be a stable trustworthy leader of the free world? Or is this going to be a confrontational, episodic leadership?"
Former Maryland Attorney General Doug Ganzler introduces Rep. Hoyer in the video here. Voting details to register and information about early voting in Southern Maryland are below.
General voting information
The deadline to register to vote in the Tuesday, Nov. 8, 2016, presidential election is 9 pm Tuesday, Oct. 18.
Early voting will take place from 8 am to 8 pm Thursday, Oct. 27, to Thursday, Nov. 3,  including Saturday and Sunday:
for St. Mary's County residents at the Hollywood Firehouse Carnival Bingo Building on Route 235 in Hollywood, MD

for Calvert County voters at the Community Resources Building, at 30 Duke St., Prince Frederick, MD

for Charles County at the

La Plata Firehouse, 911 Washington Ave. La Plata, MD and at the Gleneagles Neighborhood Center,4900 Kirkcaldy Court,Waldorf, MD
Who can vote early?
Any person that is eligible to register to vote can vote.
Registered voters have always been able to vote during early voting, but now individuals who are eligible but not yet registered can register and vote.
To register and vote during early voting, go to an early voting center in the county where you live and bring a document that proves where you live. This document can be your MVA-issued license, ID card, or change of address card, or your paycheck, bank statement, utility bill, or other government document with your name and new address. You will be able to register to vote and vote.
Hoyer Hopes Every Who Can Vote Will Register
"When the Supreme Court struck down a key provision of the Voting Rights Act in 2013, it opened the door for some states and municipalities to change voting and voter registration laws in ways that discriminate against minorities, seniors, and students. To rectify this," Rep. Hoyer announced on National Voter Registration Day, "I've joined with others in Congress to introduce legislation that would restore these critical voting rights protections. I've also cosponsored legislation with Civil Rights Movement hero Rep. John Lewis to modernize voter registration and expand early voting opportunities for those who have difficulty missing work to cast their ballots on a Tuesday.
"It is important to remember that the right to register and vote was not always guaranteed or respected in our country. It took the hard work, sacrifice, and determined activism of so many Americans to ensure that the right of every adult citizen to participate in our democracy would not be restricted based on sex, race, income, or age. While we can look back with pride on the achievements of the movements for women's suffrage, African-American voting rights, and lowering the voting age to eighteen, the difficult reality today is that we are seeing an erosion of many of the protections that were secured by those historic efforts.
"Congress needs to step up and do everything it can to make certain that every eligible voter in this county can get registered and participate in our elections. Every voice deserves to be heard, and I hope everyone who can vote this year will register and participate."
Follow Congressman Hoyer on Facebook and Twitter.
For more information about House Democratic Whip Steny H. Hoyer, visit his Leader Page.