Veterans Stand Down a Stand Out Success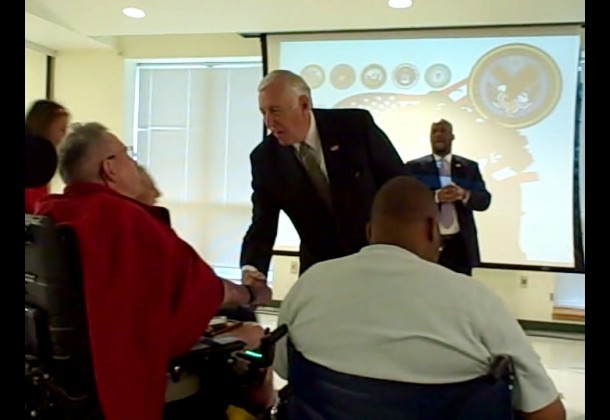 Posted for
Three Oaks Center
Community Builder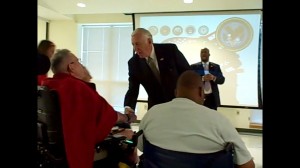 More than a year in the planning, Three Oak Center's Southern Maryland Veteran's Initiative held its first Veterans Stand Down Day last week at the Southern Maryland Higher Education Center.
The one-day event brought dozens of resources and service providers together with "veterans who are struggling in our community, especially those veterans and those families who are homeless or at risk of becoming homeless," says Lanny Lancaster, Executive Director of Three Oaks.
The volunteers' intention is to hold the Stand Down annually as a particularly high-profiled segment of their ongoing efforts to "raise awareness  and solve problems facing veterans and their families by providing necessary services and follow-up support through local community agencies," says Philip E. Horne, President of the Three Oaks Center board of directors.
"The Board wants to take the opportunity at this Stand Down event to thank veterans past and current for their service to our country. It is hoped we can return our gratitude in a small way to better serve our veteran population," said Mr. Horne.
In the video below Barbara Ives, a veteran and active volunteer with the Southern Maryland Veteran's Initiative  introduces the day's event and then Capt. Glen Ives (Ret.) introduces Congressman Steny Hoyer. Mr. Hoyer thanks the vets.
[youtube=https://www.youtube.com/watch?v=g1nDv-Oi9l8]