US Navy Already Looking at JSF in 2030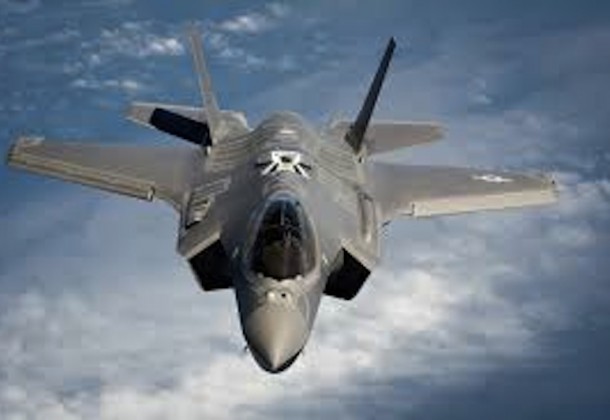 Morning Coffee is a robust blend of links to news around the internet concerning the Naval Air Station Patuxent River economic community. The opinions expressed here do not necessarily reflect those of the Leader's owners or staff.

With the F-35C at least four years away from entering service, the US Navy is considering modifications to the JSF to perform future missions beyond 2030, reports Flight Global.
Chinese reporters elicited blunt comments from CNO Admiral Jonathan Greenert on US-China relations and the dangerous intercept by a Chinese fighter jet that barrel rolled over a US Navy P-8A Poseidon patrol plane, reports Breaking Defense. The normally soft-spoken CNO said, "I am concerned that such unprofessional activity — and we have clear documentation that it was unprofessional — … would happen in the future." Admiral Greenert indicated that the US will not reduce surveillance along the Chinese coast and added, "We're flying in international airspace. China comes and steams in our Exclusive Economic Zone, we don't make a big deal out of it."
The House of Representatives could vote on a spending measure as early as this week that would keep the Pentagon and other federal agencies funded while lawmakers hit the campaign trail, reports DefenseNews. Federal funding will run out on September 30. The House could recess for midterm-election campaigning as soon as September 19, and the Senate could leave Washington just four days later.
Defense contractors and commercial aviation companies are struggling with reduced defense spending, uncertain export financing and questions about the readiness of the F-35 Joint Strike Fighter, according to Reuters. After surging in 2013, both sectors struggled in 2014 as investors feared cost pressure on defense companies and an end to the boom in commercial aircraft orders. The 10th annual "Reuters Aerospace and Defense Summit" will investigate these questions in meetings with top government officials and executives from US and European aerospace and defense firms in Washington, D.C., September 9-11.
DefSec Chuck Hagel said he plans to move ahead with bureaucratic Pentagon reform initiatives despite increasing global threats and military activities, according to DefenseNews. Mr. Hagel said changes within acquisition, military healthcare and the nuclear enterprise will be enacted in the months ahead.
The Naval Academy wants cybersecurity, a field of increasing importance to national security and civilian computer networks, to be accredited as a major by the time the academy's first cybersecurity students graduate in 2016, according to Navy Times. The academy wants to be among the first to receive such accreditation.
A recent GAO report found gaps and deficiencies on USAspending.gov, a government contracts website, that may deter defense contractors from relying upon the data, reports DefenseNews. The  Government Accountability Office's report found the website's summary of government contracts were  difficult to validate, often inaccurate, and incomplete. The shortfalls stem from difficulties in forcing federal agencies to provide timely and accurate data.
The Motley Fool lists and analyzes five things Lockheed Martin management wants investors to know. The review includes the defense giant's involvement in space programs and the military marketplace.
General Dynamics is combining two units into one effective at the beginning of 2015, according to C4ISR&Networks. The General Dynamics Advanced Information Systems will be merged into the General Dynamics C4 Systems to create a new business unit, General Dynamics Mission Systems.