US, Japan Condemn N. Korea Missile Launch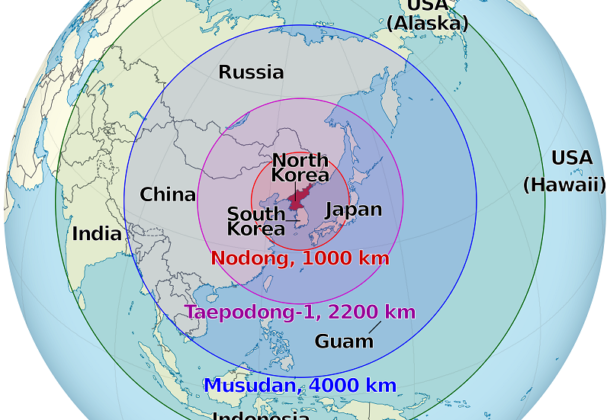 Morning Coffee is a robust blend of links to news around the Internet concerning the Naval Air Station Patuxent River

economic community. The opinions expressed here do not reflect opinions of the Leader's owners or staff.
Japanese Prime Minister Shinzo Abe calls on North Korea to fully comply with relevant United Nations Security Council resolutions after North Korea's latest missile launch. Abe called the incident "absolutely intolerable," Fox News reports. Abe said President Donald Trump has assured him of US support. North Korean leader Kim Jong-un expressed satisfaction over the test launch, BBC reports, which added "to the tremendous might of the country." UPI reports that the missile tested by North Korea on Sunday is an upgraded version of a submarine-launched ballistic missile fired last August.
Sharp cuts are expected in federal non-defense spending, which would strain local budgets nationwide and pose a particular threat to economic growth in the Washington, DC, region, The Washington Post reports.
The Air Force is wants an interim 500-pound-class weapon with a moving target capability for the F-35, IHS Jane's 360 reports. A sources sought notice on the Federal Business Opportunities website calls for information from the US industry only on a non-developmental precision-guided munition capable of being integrated onto the F-35A, ahead of an expected request for proposals.
High-tech adjustments continue on the F-35C's helmet mounted display to enable targeting, sensor data viewing, and pilot a wareness of flight information such as airspeed, heading and altitude, Defense Systems reports.
Italy committed in 2002 to a $1 billion investment in the Joint Strike Fighter's development and demonstration stage. Now, an Italian aerospace and defense industry association accuses the US and Lockheed Martin of not honoring promises made to Italy about workshare on the F-35 program.
The Pentagon says the Army might be ahead of schedule on building its cyber teams,  Breaking Defense reports, but its equally essential electronic warfare branch is lagging behind.
C4ISRNET reports that a variant of Predator UAV — the SkyGuardian — designed to operate in civil airspace has been introduced by General Atomics.
Operation Atlantic Resolve, which foresees the continuous presence of an American armored brigade combat team in Europe, recently sent dozens of Chinook, Apache and Black Hawk helicopters to a base in Bavaria. The mission is meant to help allay concerns from Poland and other NATO allies over an increasingly aggressive Russia, Army Times reports.
Responding to a growing number of dangerous incidents in waters around Yemen, the US Navy is expanding its presence in the Red Sea, Defense News reports.
NAS Pax River took part in the Navy's Solid Curtain/Citadel Shield 2017, The Tester newspaper reports. The base held an active shooter emergency response exercise Feb. 1 in Building 1489. SC-CS17 is an anti-terrorism/force protection exercise conducted by Navy installations to ensure that the Navy is ready to respond to threats. Part of the exercise focused on cooperation between installation and community agencies during an emergency on base.
Capt. Scott Starkey, commanding officer at NAS Pax, recognized several base personnel with awards during a recent command quarters ceremony. Click here to view photos of award winners.
Contracts:
Booz Allen Hamilton, McLean, Virginia, has been awarded a $325,868,201 ceiling cost-plus-award-fee task order under the General Services Administration (GSA) Alliant contract to provide reliable and secure Enterprise Information Technology (EIT) operations anywhere in the world in support of the Joint Improvised-Threat Defeat Organization (JIDO). The EIT task order enables rapid aggregation, fusion, and dissemination of operational information, intelligence, and technology to respond to emerging threats. It provides the DevOps-enabled path to production for JIDO mission information technology (IT) capabilities; leverages Department of Defense (DoD) and Intelligence Community enterprise services; and delivers IT capabilities in response to combatant commands, the intelligence community, military service partner organizations, and other DoD/federal agencies. The task order provides a key component for JIDO's mission to enable DoD actions to counter improvised threats with tactical responsiveness and through anticipatory, rapid acquisition in support of combatant commands' efforts to prepare for, and adapt to, battlefield surprise in support of counter-terrorism, counter-insurgency, and other related mission areas including counter-improvised explosive device. Work will predominantly be performed in Virginia and the National Capital Region; however, contractor personnel will also be embedded as needed with globally deployed US forces. The expected completion date is March 5, 2022. Joint IED defeat funds along with other agency/department contributions in the amount of $2,618,250 are being obligated at the time of award. This task order was a competitive acquisition and two offers were received. Enterprise IT is part of the JIDO Enterprise Acquisition Strategy Initiative which is intended to meet current and evolving mission requirements; comply with acquisition laws, regulations, and policies; and, improve mission effectiveness, output, and organizational synergy. GSA Federal Systems Integration and Management Center is the contracting activity, in support of JIDO (GSQ0017AJ0029). (Awarded on Feb. 10, 2017.)
AA Dental Staffing Inc., Virginia Beach, Virginia (N62645-17-D-5005); Defense Health Solutions LLC, Rockville, Maryland (N62645-17-D-5006); Dental Power International Inc., Carrboro, North Carolina (N62645-17-D-5007); Green Apple Dental Management dba AlphaDog Medical and Dental, Portland, Oregon (N62645-17-D-5008); Medforce Government Solutions LLC, Fairfax, Virginia (N62645-17-D-5009); and Southern Crescent Personnel Inc., Morrow, Georgia (N62645-17-D-5010), are each being awarded a firm-fixed-price, indefinite-delivery/indefinite-quantity, multiple award task order contract for various dental services that include, but are not limited to, dental hygienist, dental assistant, general dentist, dental laboratory technician and dental subspecialist. The aggregate not-to-exceed amount for these multiple award contracts combined is $89,403,094 and each company will receive at least one lot. Work will be performed naval military treatment facilities and their associated branch clinics in the western US which include Naval Hospital Bremerton, Washington (30 percent); Naval Health Clinic Hawaii (25 percent); Naval Hospital Oak Harbor, Washington (20 percent); Naval Hospital Lemoore, California (15 percent); Naval Medical Center San Diego, California (5 percent); Naval Hospital Camp Pendleton, California (3 percent); and Naval Hospital Twentynine Palms, California (2 percent). Work performed under these contracts is expected to be completed in June 17, 2022. No funds will be obligated at the time of award. Funds will be obligated as individual task orders are issued using fiscal 2017 Defense Health Program funds. These contracts were competitively procured and solicited via the Federal Business Opportunities website as a 100 percent small business set-aside, with 25 offers received.  The Naval Medical Logistics Command, Fort Detrick, Maryland, is the contracting activity.