US & Allies Warn China About South China Sea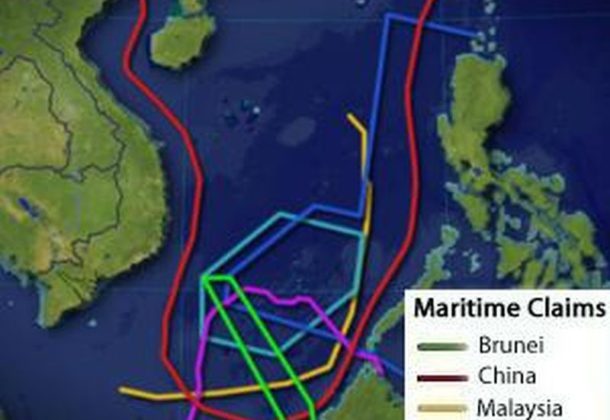 Morning Coffee is a robust blend of links to news around the Internet concerning the Naval Air Station Patuxent River

economic community. The opinions expressed here do not reflect opinions of the Leader's owners or staff.
America and allies tell China, the South China Sea is an international sea open to all commercial and military vessels, reports Forbes. US, France, Japan, and Britain navies plan a joint exercise as a "show of force" against China's ambitions in South China Sea and beyond.
The prevalence of sexual assault in the military is declining, Military Times reports on the Pentagon's most recent report to Congress, but retaliation and ostracism remain significant problems for victims who formally report these crimes.
US Air Force scheduled its second intercontinental ballistic missile test off the California coast in a week amid rising tensions on the Korean peninsula, reports the Los Angeles Times, Wednesday, May 3, between midnight and 6 am PST, that's 3 to 6 am Eastern Standard Time.
North Korea accused the US of pushing the Korean peninsula to the brink of nuclear war after two strategic US bombers flew training drills with South Korean and Japanese air forces, Reuters reports.
Steny Hoyer calls for the withdrawal of President Trump's nominee for Army secretary over his "clear record of homophobia and transphobia," reports Defense News.
A SpaceX Falcon 9 rocket lifts off from Florida carrying the company's first satellite for the US military, and breaking a 10-year monopoly held by a partnership of Lockheed Martin and Boeing, reports The Telegraph. The rocket will launch into orbit a classified satellite that operates the nation's spy satellites.
Cities looking to the FHA recoup losses resulting from the 2008 financial crisis won a round at the US Supreme Court, which ruled Miami can sue Bank of America and Wells Fargo under the Fair Housing Act of 1968, reports The Atlantic. The judgement allows other cities to sue banks that may have preyed upon people of color by targeting them for high-risk loans. The case will return to the federal appeals court in Atlanta to determine how far cities must go to prove the banks knowingly wronged them.
The first budget of the Trump administration looks a lot like the old regime's budgets, reports Politico, along with the winners and losers. Congress is looking to budget more than $120 million to cover security for Trump and his family through a bipartisan spending agreement, according to The New York Times. About half would go to the Secret Service and the other half be made available to localities whose law enforcement costs skyrocket when the president visits.
Politico reports five health care promises that won't become a reality.