Unpredictable Spending Costing DoD Vendors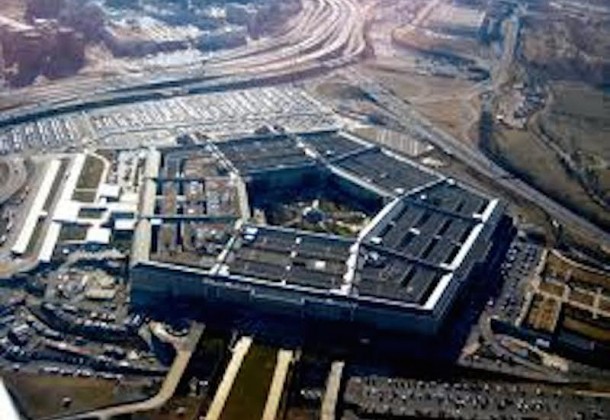 Morning Coffee is a robust blend of links to news around the Internet concerning the Naval Air Station Patuxent River

economic community. The opinions expressed here do not reflect opinions of the Leader's owners or staff.
Unpredictable Pentagon spending is causing vendors to leave the marketplace, and research and development is stagnant, reports USNI News. These are the findings of a report out of the Center for Strategic and International Studies that show the defense industrial base is shrinking and the weapons systems of tomorrow are not being developed today.
The federal government shutdown battle is only on pause, reports Politico. Congress has until Feb. 8 to strike another deal or the government closes again.
The Atlantic reports that unprecedented computer-chip vulnerabilities exposed this month paint a grim picture of the future of cybersecurity. Two vulnerabilities, Spectre and Meltdown, were discovered by several different researchers last summer. They were  disclosed to the microprocessors' manufacturers, and patched — at least to the extent possible. These are vulnerabilities in computer hardware, not software. They affect virtually all high-end microprocessors produced in the last 20 years.
SpaceX keeps the US Air Force's confidence after its satellite is lost, reports Bloomberg. The Space and Missile Systems Center, "did not identify any information that would change SpaceX's Falcon 9 certification status," according to the center commander. This could increase scrutiny of Northrop Grumman, which oversaw the mission and built the satellite and the coupling to release it from the second-stage rocket.
The US warns Russia to rein in its Syrian ally, Bashar Assad, after a new chemical weapons attack is reported, says The Japan Times.
Congress wants a close eye on Navy progress implementing reforms addressing two warship collisions, reports Navy Times. The House Seapower committee head wants Navy leadership to report to lawmakers every 90 days.
Lockheed Martin agrees to pay $4.4 million to resolve allegations of radio flaws in Coast Guard security cutters, reports North Bay Business Journal. A Lockheed engineer blew the whistle.
The VA is faces multiple obstacles to ending veteran homelessness, reports Task & Purpose, including combating the opioid epidemic among veterans, walking a tightrope on medical cannabis research, chipping away at its claims backlog, and ending veterans suicide.
Lockheed keeps its F-16 production line going with a Bahrain deal, reports Defense News. Bahrain is set to become the first country in the region to operate Lockheed's F-16 Block 70 aircraft, in a move that will boost the Falcon's production line. Although the number of aircraft has been reduced from a total of 19 to 16 units due to cost reduction policy, the sale "would save the shrinking F-16 line," a military source disclosed.
Secretary of State Rex Tillerson said the US may not be able fix the flaws in the Iran nuclear agreement in time to meet a White House deadline because the deal is contingent on getting three European countries to join efforts to monitor Iran's nuclear program, reports The Hill.
Contracts:
Leidos Inc., Reston, Virginia, was awarded a $75,110,227 firm-fixed-price contract for continued deployed contingency operations in support of the existing Night Eagle system. Bids were solicited via the Internet with one received. Work will be performed in Reston, Virginia; and Bagram, Afghanistan, with an estimated completion date of April 25, 2020. Fiscal 2018 operations and maintenance (Army) funds in the amount of $75,110,227 were obligated at the time of the award. US Army Contracting Command, Orlando, Florida, is the contracting activity (W900KK-18-C-0009).
Calibre Systems Inc., Alexandria, Virginia, was awarded a $12,099,837 firm-fixed-price contract for US Army Force Management School education and training support services. Bids were solicited via the Internet with two received. Work locations and funding will be determined with each order, with an estimated completion date of Jan. 4, 2023. US Army Mission and Installation Contracting Command, Fort Belvoir, Virginia is the contracting activity (W91QV1-18-D-0002).
Jo-Kell Inc., Chesapeake, Virginia, has been awarded a maximum $7,226,520 firm-fixed-price, indefinite-quantity contract for UH-60A helicopter special purpose electrical cable assemblies. This is a five-year contract with no option periods. This was a sole source acquisition that utilized other than full and open competition under the authority of 10 US Code 2304(c)(1).  Location of performance is Virginia, with a Jan. 21, 2023, performance completion date. Using military service is Army. Type of appropriation is fiscal 2018 through 2023 defense working capital funds. The contracting activity is the Defense Logistics Agency Aviation, Richmond, Virginia (SPE4A6-18-D-0062).