UCLASS Decision Coming Soon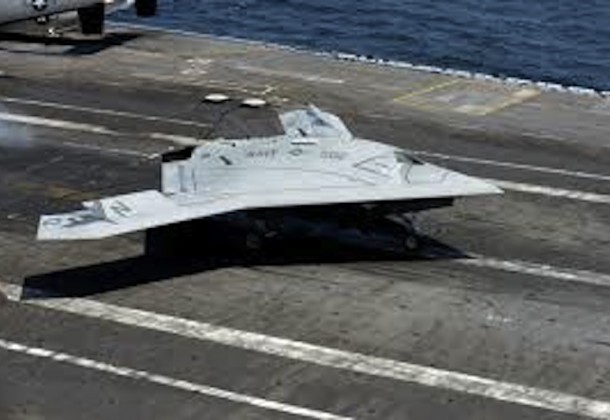 Morning Coffee is a robust blend of links to news around the internet concerning the Naval Air Station Patuxent River economic community. The opinions expressed here do not necessarily reflect those of the Leader's owners or staff.

The future of the Navy's controversial UCLASS program to build armed unmanned aircraft that fly off aircraft carriers could be decided this month, reports Breaking Defense. A decision on whether the aircraft will be primarily a scout (surveillance) or a bomber (strike) is being addressed by Deputy SecDef Bob Work, who delayed the Navy's UCLASS RFP release while he reviewed the question. A critical DoD meeting on the program's definition is expected to take place in the next few weeks.
The Navy released the names of 3,794 first class petty officers chosen to become chiefs by the 2015 selection board. A complete list of chief selects is provided by the Navy Times.
NAVAIR University's School of Modeling and Simulation (M&S) began its first class after a ribbon cutting ceremony at the Southern Maryland Higher Education Center in California, Maryland, according to NAVAIR News. M&S is a growing field that enables NAVAIR to create realistic models of highly complex, interactive and reactive environments used for training, testing, analysis and experimentation.
The Cisco 2014 Midyear Security Report on the state of cyber security warns of new, insidious ways hackers are gaining access to corporate and private computers, reports National Defense. The report said, of the 16 multinational corporations surveyed, some 90 percent of their computer systems were reaching out to corrupted IP hosts on the Internet.
DoD transportation officials sharpened their oversight of a new vehicle shipping contractor and set up a team of experts to quickly address problems service members are experiencing with the shipping and storage of their privately-owned vehicles, according to the Military Times. The government team will track required delivery dates of vehicles and ensure that customer service is prioritized.
Michael McPhail, a former government contractor, has been sentenced to three years in prison for conspiracy to bribe public officials at the US Navy Military Sealift Command, reports the Navy Times. Court records show Mr. McPhail worked for an unnamed Chesapeake government contractor and he admitted he contributed about $45,000 of his salary over nearly two years toward bribes to two public officials at Military Sealift Command.
A class-action lawsuit brought by employees of Lockheed Martin has been approved for trial by a US district court judge, according to Pensions & Investments. The lawsuit, which was filed in 2006, now represents more than 100,000 employees and retirees questioning the fees and investments of two Lockheed 401(k) plans.
PAE Applied Technologies, LLC, Fort Worth, Texas, is being awarded an $8,728,547 cost-plus-fixed-fee contract to procure support services for air vehicle modification and instrumentation efforts, to include design, engineering, acquisition, integration, installation, operational support and in-service engineering. Work will be performed in Patuxent River, Maryland, and is expected to be completed in March 2015. Fiscal 2014 Navy working capital funds in the amount of $1,560,000 are being obligated at time of award, none of which will expire at the end of the current fiscal year. This contract was not competitively procured pursuant to10 U.S.C. 2304(c)(1). The Naval Air Warfare Center Aircraft Division, Patuxent River, Maryland, is the contracting activity (N00421-14-C-0045).