Trump Shifts Military From Counterterrorism to Competition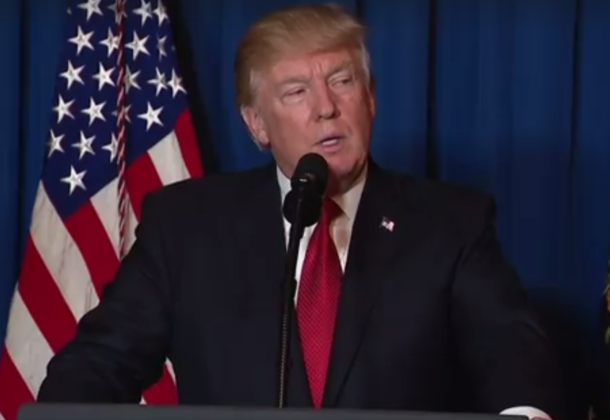 Morning Coffee is a robust blend of links to news around the internet concerning the Naval Air Station Patuxent River 

economic community. The opinions expressed here do not reflect opinions of the Leader's owners or staff.
The Trump administration touts a momentous military shift from counterterrorism to competition with peer adversaries such as China and its boost in military spending to confront Beijing's economic and military heft, reports Foreign Policy.
Army Chief of Staff Gen. Mark Milley says, "If you can't get in shape in 24 months, then maybe you should hit the road," reports Military.com. He also says he has no doubt that soldiers will "rise to the challenge to meet the requirements" of the new Army Combat Fitness Test in October 2020.
Alphabet Inc.'s Google won't compete for the Pentagon's cloud-computing $10 billion contract, reports Bloomberg. The project, known as the Joint Enterprise Defense Infrastructure cloud, or JEDI, involves transitioning massive amounts of Defense Department data to a commercially operated cloud system. Companies are due to submit bids Oct. 12 for the contract, which could last as long as 10 years.
The F-35 begins operational test and evaluation next month, marking one of the most significant transitions for the closely watched program, reports Breaking Defense. Next summer, presuming no show stoppers appear during OTE, the program will move to full production.
Man-portable, multi-tool drones are coming to ground troops near you, reports Army Times. From reconnaissance to communications relay and delivering small payloads, man-portable drones have already proven their flexibility, reports Marine Corps Times. Defense contractors are jumping into the fray to offer something purpose-built.
Nikki Haley resigns as ambassador to UN, reports NBC News, and will leave the Trump administration at the end of the year. The former South Carolina governor said she would not run for the White House in 2020, and would back the president's re-election.
DefSec Jim Mattis orders the Air Force and Navy to get 80 percent mission capable for four key tactical aircraft this fiscal year. Defense News reports it is a daunting challenge given the current readiness rates of the F-35, F-22, F-16, and F-18 inventories. In addition, Mattis wants to see reduced operating and maintenance costs on the platforms, starting in FY19.
Operation Enduring Freedom started 18 years ago in Afghanistan. We are still there, reports Military.com.
Japan opposes any withdrawal of US forces from the Korean Peninsula in exchange for North Korea's denuclearization, Prime Minister Shinzo Abe said in an interview with Financial Times, reports The Japan Times. He made the comments as Washington and Pyongyang are considering a second summit between President Donald Trump and North Korean leader Kim Jong Un, following their  meeting in June 2018.
Boeing will flight test its newest CH-47F Chinook cargo helicopters next year, reports Defense News, setting the stage to bring autonomous capability to the heavy-lift aircraft. Replacing the heavy-lift aircraft is last on the Army's FVL development and procurement list. That program likely won't initiate until the 2040s with initial production starting in the 2050s.
On Oct. 8, 1918, while serving on the Western Front, Army Cpl. Alvin C. York led a charge against a German machine-gun position during World War I, which resulted in 20 enemy casualties attributed to York alone, and the capture of 132 German soldiers. Task and Purpose tells that he did it with just seven men.
USNI News Fleet and Marine Tracker: Oct. 8, 2018.